The moment Manchester City won the Premier League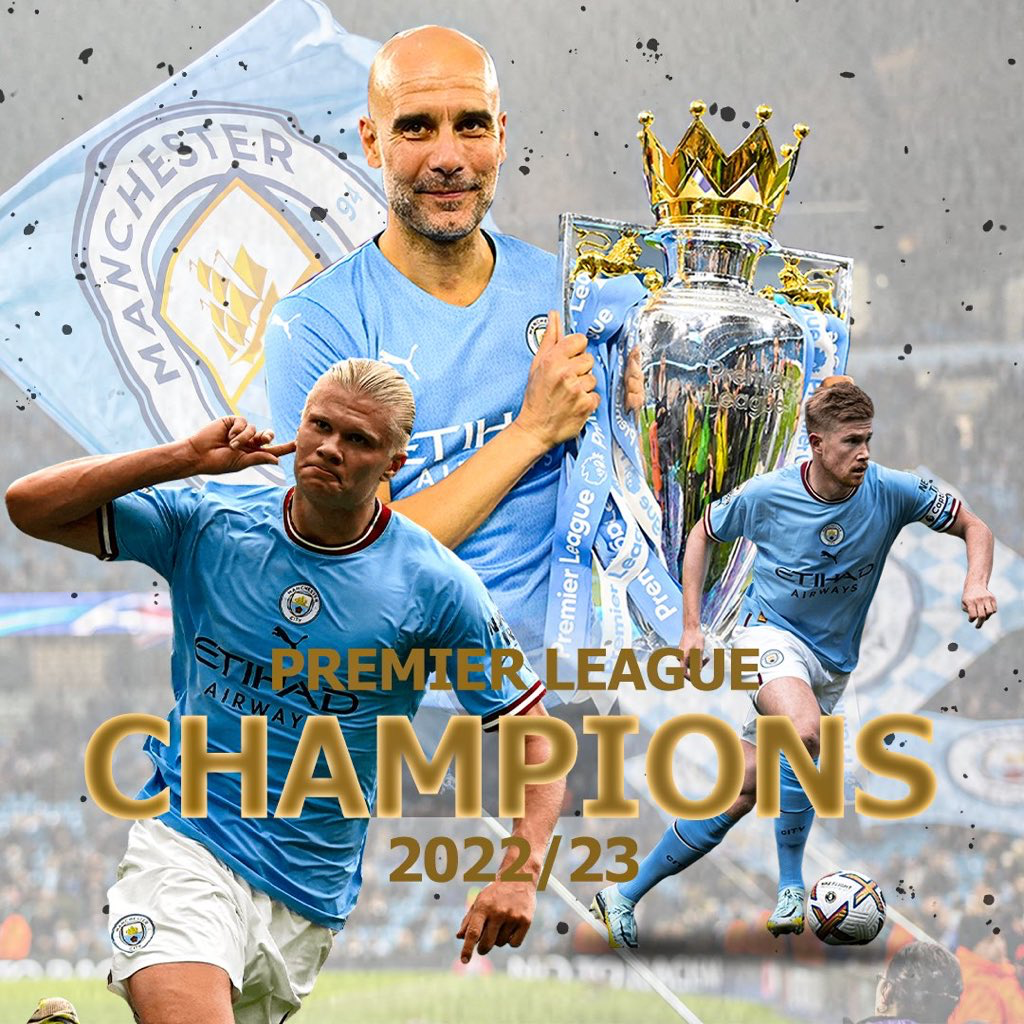 In a captivating turn of events, Manchester City players witnessed the moment they were crowned Premier League champions as they watched Arsenal's match against Nottingham Forest. The elated scenes captured on camera showcased the jubilation among Pep Guardiola's team.
Manchester City faced a challenging pursuit in their bid for a third consecutive Premier League title, with Arsenal leading the way for the majority of the campaign. However, City's recent impressive form combined with Arsenal's stumble allowed Guardiola's side to catch up and eventually surpass Mikel Arteta's team.
Following Arsenal's loss to Brighton last weekend, Manchester City required just one more victory to secure their fifth title in the last six years. The highly anticipated moment was expected to occur at the Etihad Stadium on Sunday, as City hosted Frank Lampard's struggling Chelsea side.
However, City's wait for the championship was cut short when Arsenal suffered a 1-0 defeat against Nottingham Forest on Saturday evening. Taiwo Awoniyi's first-half goal sealed Forest's triumph and guaranteed their stay in the top tier of English football with a game to spare.
The City players celebrated exuberantly as they gathered to watch the crucial match unfold. The scenes resembled the famous celebrations from Leicester City's title-winning campaign in 2016, although not as extravagant as the festivities at Jamie Vardy's house.
Manchester City may now expect to receive a Guard of Honour from their opponents in their upcoming home game on Sunday, an honor they have become accustomed to. This achievement marks only the third time in the Premier League era that a team has won the title for three consecutive years, with Manchester United achieving this feat on both previous occasions.
While no team has ever won four consecutive Premier League titles, Manchester City's dominant form makes them strong contenders to challenge this record. However, their immediate focus will be on their prospects of adding both the FA Cup and Champions League trophies to their already impressive cabinet before the summer.
On June 3rd, they will face Manchester United in the FA Cup final at Wembley, a match some fans claim they would genuinely prioritize winning over the Champions League.
The opportunity to secure their first-ever European title will follow a week later when they clash with Inter Milan in the Champions League final in Istanbul.
The winning moment! 🎉 pic.twitter.com/QceofBIqoh

— Manchester City (@ManCity) May 20, 2023
As Manchester City basks in the glory of their Premier League triumph, they set their sights on further silverware, aiming to cap off their exceptional season with more accolades in the domestic and European competitions.
Let's hear it for your 2022/23 @premierleague champions! 🎤 pic.twitter.com/VoTM0UcsSh

— Manchester City (@ManCity) May 20, 2023
So, how many #PL titles is that for you both? 🤔🤝 pic.twitter.com/YZeb0L5Cwu

— Manchester City (@ManCity) May 20, 2023