The Football game that felt like a War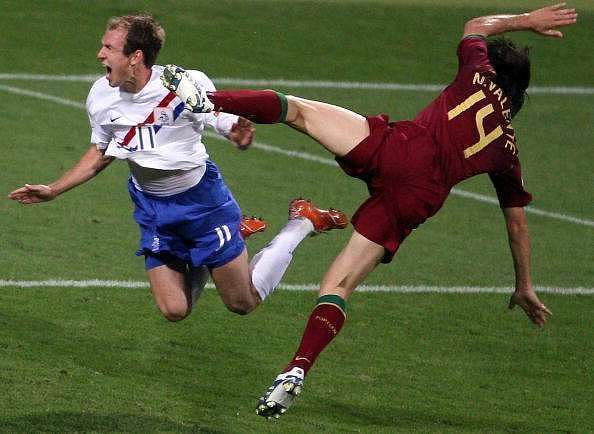 In all accounts, the game felt like a war.
Generally, a football game has that feeling of being a battle, in that players fight and wrestle with all they have in order to avoid defeat or come out victorious and claim glory.
In essence, there are bound to be a lot of shithousery and tough no love lost moments as they players try hard to give their 100 percent on the pitch.
But even with it being all competitive, it always stands by one code to differentiate it from other violent contact sports like wrestling or the boxing tournament, which is; fair play.
The fair play rule ensures the game is well balanced without either side having an unfair advantage over the other and also to protect players.
Thus if a player goes rogue and stands acting against the no violent conduct rules, there are consequences in the form of red cards, suspension and the likes.
With that being said, there are lots of times when players out rightly do not give two cents about the rules, and get too much into the game that they step on every fair play rule there is to provide spectators a memorable moment they never imagined they could witness.
That game was a FIFA World Cup game. It was a round of 16 fixture where all was dependent on teams getting into the next stage; the Quarter final.
So the aim was to do all to get to the last 8 by any means necessary, and the game took place between 2 European football giants in Portugal and Netherlands. It was a game that ended up being dubbed "The Battle of Nuremberg", in that it was played in Nuremberg, Germany.
For all the wrong reasons, the game included all the characteristics of violent sports of boxing and Kung-Fu in it, with the players engaging in numerous violent career ending tackles.
The game saw the then Referee, a Russian; Valentin Ivanov using his cards very frequently in that match; issuing 16 yellow cards; a record in game, and 4 red cards; a record in a FIFA tournament.
The game was so tough that it ended with only a single goal, coming from Portugal as Maniche nicked in a 1-0 winner from an assist by Pauleta in the first half.
A game that felt like a war in this modern times might see a lot of players fined or given sanctions with the rules change now.