Taraba State University graduate celebrates completion of NYSC program as a virgin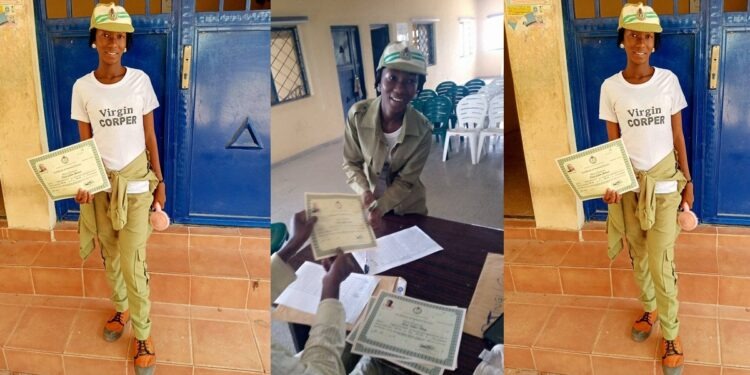 Justina Dauda, a 20-year-old graduate from Taraba State University, has taken to social media to express her joy and celebrate the completion of her mandatory one-year National Youth Service Corps (NYSC) program as a virgin.
In her post, Justina shared that despite facing mockery from others for her choice to remain a virgin, their negative comments actually served as motivation for her to stay true to her values and continue on her chosen path.
Sharing in a Facebook post on Thursday, May 25, 2023, she wrote;
"Diary of the virgin corper 2023. I came, I saw and I'm coming back home intact. Those who mocked me gave me the strength to come back home intact. The 20-year- old corper is here to say thank you Lord
Dedicating this special day to Taraba state University department of political science and international relations class of 2021. I pray for more virgin corpers from Taraba state University."
Justina's achievement of maintaining her virginity throughout her NYSC program has garnered attention and admiration from social media users, who have praised her determination and commitment to her principles.