How to Start a Blog and Make Money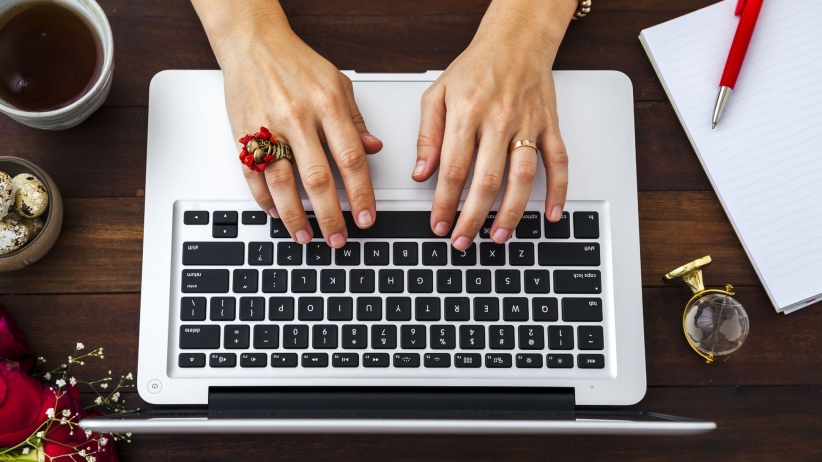 How to Start a Blog and Make Money
Gone are the days when people relied solely on printed publications for their daily dose of news, information, and entertainment. This day and age has introduced the world to platforms such as blogging — a great way to impart ideas, to market businesses, to create a major following, and so much more.
Blogging offers so many advantages, both to the readers and to the blogger. Running a blog is not only fulfilling; it is also a great way to earn money, as long as you know the necessary steps to take.
If you're thinking of starting your own blog and making money out of it but have no real clue how or where to begin, read on and get to know the process involved in this rewarding and enjoyable venture.
Know Your Purpose
A good way to start any kind of project is to sit down and gather your thoughts, scribble ideas, and be honest about your purpose. Why are you blogging in the first place? If you start bloggingwithout any real purpose, you might end up with a million topics but no solid foundation. Sure, there is an extensive list of interesting blog posts to write, but specifying your purpose will help develop a clear and focused identity for your blog.
Your purpose can be anything — a particular interest such as travel or music, an advocacy, a school of thought or theory, a lifestyle you want to promote, and so on.
If you are having a confusing time determining your purpose, try to expand your perspective and look at your life as a whole. Ask yourself: What has been the theme of your life so far? Many bloggers have been greatly inspired by their own life stories that some of them started a blog because of a particular life event, such as giving birth or moving to a new place.
You don't have to experience something dramatic or life-changing to start blogging; all you need is to know your true intentions and your goals. From there, you can proceed to the next step.
Identify Whom You're Writing For
Knowing your purpose in blogging comes with identifying your blog audience. Who do you want to affect with your writing? As the saying goes, "You can't please everyone." If you wish to capture all types of readers, from pre-teens to the elderly, you might be wasting your time. After all, different people have different interests, so do yourself a favor and focus on a specific group.
It's easier if you're clear about your purpose. For instance, if you intend to blog about parenting, then your readers will most likely be parents, guardians, and caregivers. The task here is to have a niche, e.g. parenting for toddlers, for teenagers, or for children with special needs. Having direction will lead you to knowing your target audience.
Choose an Engaging Design
An interesting blog topic should be translated through a smart blog design. You may have clear direction and purpose, a defined audience, and well-written blog posts, but without an engaging design, you may end up with a few readers. People are highly visual these days, so be sure that your blog design suits your audience and reflects your topic well.
Your design may not be clear when you initially start blogging, but that's perfectly okay. Great designs come into fruition once you actually start drafting it, so start experimenting and keep in mind that you can always change your design if you don't like it. You may hire a professional designer or artist if you want, but most blog platforms have ready-to-use themes that are easy to customize. It's all a matter of knowing the basic principles of design, such as what colors go well together and what typography styles to utilize.
Post Interesting Content Regularly
Posting interesting content regularly is crucial in running a blog. Ideally, the schedule of your blog posts should be consistent. For example, you can post every Tuesdays and Fridays. A smart way of posting regular content while keeping it diverse is to determine what type of content to post for specific days, e.g. videos on Tuesdays and text blog posts on Fridays. As you start blogging, you will notice that readers want a mix of diversity and predictability.
Balance is critical in blogging. Make sure to consider not only your own great ideas, but also the readers' preferences. After all, blogging isn't just about you; it's largely about contributing something to the people reading your masterpiece.
Bloggers get easily caught up with the topics they want to share, dismissing the comments of readers. Although you shouldn't bend backward just to please everyone, you shouldn't be turning deaf ears to the comments given to you either, especially if they're constructive and helpful to your growth as a writer and blogger. If readers are regularly commenting about specific things like insensitive language use or explicit content, maybe it's time to reconsider what you share.
Promote Your Blog
Great content is useless if you do not promote your blog regularly. Treat your blog as a brand and a business, especially if you want to earn money out of it. Entrepreneurs and business tycoons swear by marketing; they say that you should allot 20% of your time perfecting a product and spend the remaining 80% promoting it. This is also true in blogging.
Social media is one of the most effective ways to promote your blog. Be visible in all the major social media outlets: Facebook, Twitter, Pinterest, and Instagram. The key to properly navigating through all these is to know what each social media site does best. Facebook is intended for socialization and sharing, so share your posts in an engaging way that will elicit shares and comments. Twitter is great for making statements and announcements, so link all your blog posts to your Twitter account. Pinterest and Instagram are best used for visual media. Linking your blog to these social media sites will undoubtedly help build a wider audience for your blog.
Another surefire way to promote your blog is to allow RSS feeds and be open to subscribers. RSS feeds allow readers to directly subscribe to your blogs so that they are easily updated about new posts.
Be Open to Advertisements
Advertisements are the most popular way to monetize any blog. Once your blog is widely read, you can now allot space for advertisements, such as banner ads or clickable side panel ones. Blog platforms such as WordPress and Blogger have detailed instructions on how to register to have advertisements visible on your blog.
If creating space for banner, side panel, or pop-up ads isn't your thing, you may want to try writing sponsored posts or working directly with a brand. For instance, if you're a food blogger, you can write a blog post about a restaurant and be paid for it. Writing reviews also help monetize your blog.
Blogging requires creativity and resourcefulness. An open attitude leads to success, whether it's a blog that creates a positive impact to its readers, or one that helps you earn extra income.