Snatching Women Husband Is My Sole Purpose In Life — Bobrisky Spills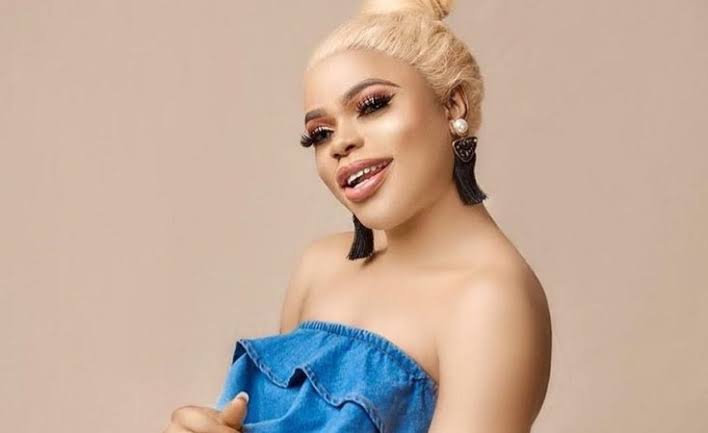 Controversial Nigerian crossdresser, Bobrisky has stated that he has a sole mission in life, which is to 'snatch' people's husbands.
According to the crossdresser, Bobrisky, he only has one purpose in life, which is connected to being with married men.
Taking to his Instagram page, the lifestyle influencer declared that his sole purpose in life is to snatch other women's husbands and use them as he pleases.
The self-acclaimed Mummy of Lagos said he will use and dump the men when he has gotten all he wants from each of them.
Bobrisky showed off his post-surgery body and gushed over his appearance, writing;
"I have one purpose in life, ask me what it is. To snatch people husband, after using them I'm gonna dump them. See body now."
Topnaija had earlier reported that the crossdresser, Bobrisky had claimed that his boyfriend gives him a total of $17,000 every month.
The self-acclaimed mummy of Lagos stated this while responding to a fan who opined that his (Bobrisky) lover was a stingy man.
He had stated that his boyfriend gives him $7k monthly just for feeding and a fan replied; 'Lover He is stingy'.
But the male barbie gave a breakdown of the amount he receives every month for feeding, shopping, fuel, and other things. [Read HERE if you missed it]