Singer, Portable Gifts Homeless Woman And Child Dollar Notes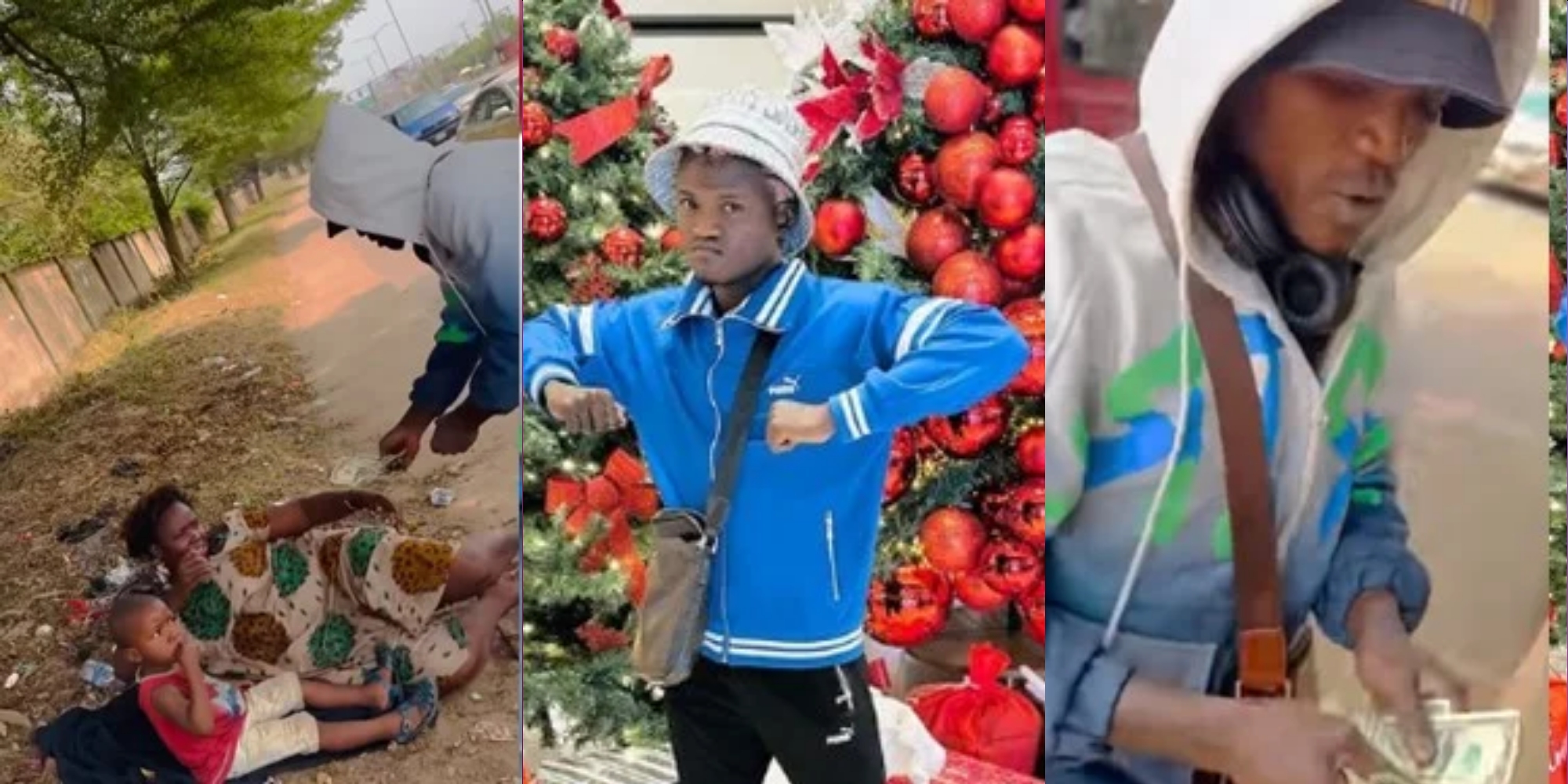 Singer Habeeb Okikiola, aka Portable, has shown an act of kindness to a homeless mother and child he met on the street.
The Street-hop singer, Portable showed an act of kindness by gifting an elderly street beggar with money.
The singer had graced his presence on Monday, January 1, 2023, in Benin City, Edo State, and decided to give alms to a homeless woman and her child.
Before handing the cash to her, Portable shared advice with the public on the importance of helping the needy.
With the spirit of the season, Portable approached them when they were lying by the roadside and gave both mother and child a dollar bill each.
Portable asked her to stop lying on the street with her son because she received dollars and her status has been elevated.
Sharing the video on his page, the father of three wrote: "ZAzuu God sent Live in Benin City Edo State Emirate Grand Hotel.. Come out let's party tonight IKA Of AFRICA 🌎 Who Go Help You No Go Stress You Aza Man."
Watch the video below: