Simi – Born Again [lyrics+Audio]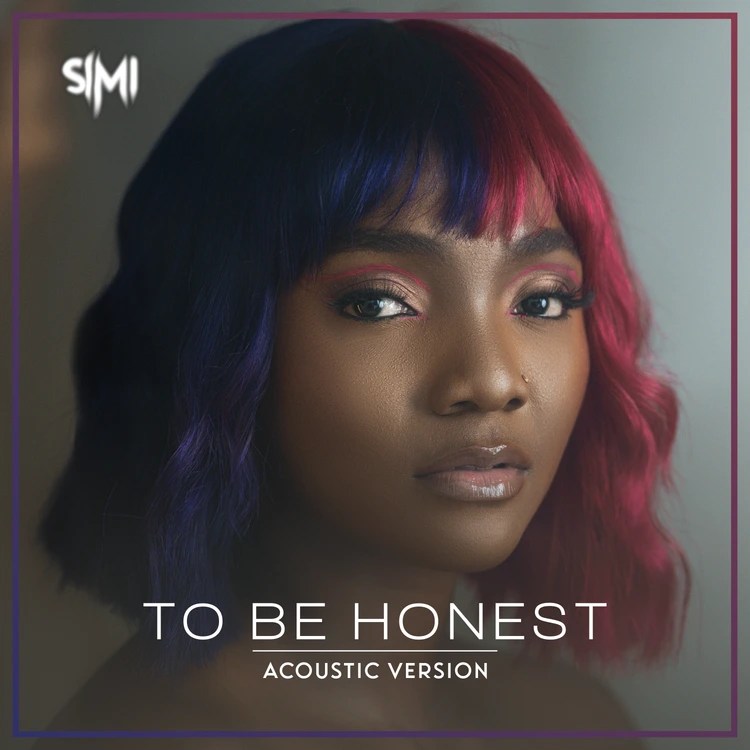 Nigerian singer and songwriter, Simi, has released an acoustic version of her hit single, "Born Again" as part of her highly anticipated extended playlist titled "Tbh (Acoustic)".
The song, which is the fourth track on the EP, was originally released in 2022 and has since gained massive airplay and streams.
Simi, who is the founder of the Studio Brat record label, is known for her unique sound and style which has endeared her to fans across Nigeria and beyond.
The acoustic version of "Born Again" showcases her vocal prowess and musical talent.
Fans of the multi-talented artist will be excited to hear this latest offering from her, as she continues to captivate audiences with her soulful and heartfelt music.
The "Tbh (Acoustic)" EP promises to be a must-have for lovers of good music, and Simi's "Born Again (Acoustic)" is sure to be a standout track on the project.
Music lovers can now access the acoustic version of "Born Again" on TopNaija, and experience the magic of Simi's music in a whole new way.
Born Again lyrics
Give me life, give me life
Push your oxygen inna me pipe
Give me life give me life
Make all my enemies dey surprised
I take my pride
Wey dey inside
I lay it down
Make e no take me down
Give me life, oh give me life
(Can you see me now)
Everything wey I don do I own am
Nobody ever wanna stand alone
And if you need me, me I get shoulder
I'm getting better as I'm getting older
Oh yeah
Bad energy go far away
You no go fit to farawe
Just like the sun at the break of dawn
I pray my redemption come
Yo yo yo yo yo yo yo
Now me I born again
Yo yo yo yo yo yo yo
No weapon formed against me
Fit survive
It's a revival, my redemption come again
Yo yo yo yo yo yo yo
Oh yeah I'm born again
Mister Mister Time Keeper
Me need more time
Me I really wanna dive deeper
Spiritual mind healer
Uhh just trying to be a better me
Be a boss big letter B
Na for me, k'on se t'elomi
If I lie, call am felony
See my melody
Certainly, I'm standing my ground against all principalities
For all humanity
All is vanity ohhh
Yo yo yo yo yo yo yo
Now me I born again
Yo yo yo yo yo yo yo
No weapon formed against me
Fit survive
It's a revival, my redemption come again
Yo yo yo yo yo yo yo
Oh yeah I'm born again
Give me life, give me life
Give me life, give me life
I take my pride, wey dey inside
I lay it down, make e no take me down
Give me life
Oh give me life