Salawa Abeni Alidu: biography, age, family, net worth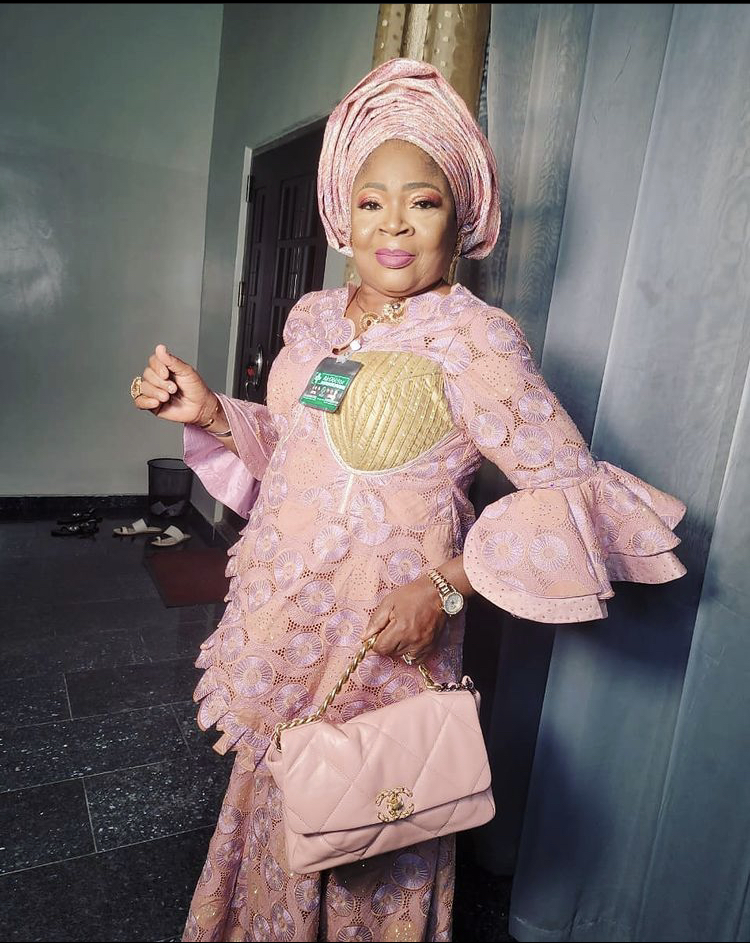 All you need to know about Salawa Abeni Alidu popularly known as Salawa Abeni Let's take a look at her Biography, Nationality, Career, Age, Net worth, Family.

ABOUT
Salawa Abeni Alidu is a Nigerian singer.
EARLY LIFE
Salawa Abeni Alidu was born on May 5, 1961 is an Ijebu Yoruba from Ijebu Waterside in Ogun State.
EDUCATION
Salawa Abeni Alidu only got up to the elementary school training because her father did not believe in training women.
CAREER
Salawa Abeni since the 70s has been recognized as a modernizer and leader of the women's vocal and percussion style known as 'Waka' which is closely related to 'Juju', 'Apala' and 'Fuji' which are its male dominated counterpart. 'Waka' is an Islamic-influenced, traditional Yoruba music.
When Abeni was ten years old, she walked into the Lagos branch of the Local Leader Recording Label and requested to be allowed to play a demo tape, the producer thinking she was a joke, put her tape on his desk and promptly forgot about it only to be plunked down to reality on hearing the same ten year old girl sing at a social function in Epe in the most sonorous, and compelling mature voice and  without further ado with the permission of her parents, took her to his studio to record her debut, 'Late Murtala Muhammed' which was a tribute to the just then assassinated Head of State . The song went on to become one of the bestselling Nigerian song at the time.
In 1977, Abeni founded 'The Waka Modernisers' going on to become one of the most successful artists in Nigeria in the 80s and remaining the leader of the group until 1985, releasing over 14 records within that time. In the mid – 80s, following a quarrel with Fuji star, Kollington, Abeni released a couple of tracks ridiculing Kolington, his looks, his parents and relatives in what some believe to be a publicity stunt. In 1985, Abeni recorded a tribute album to Haruna Ishola eventually burying the hatchet with Kollington and joining his label from 1986 to 1994 releasing ten records under the imprint.
Abeni is the first ever recording female artist to sell over a million copies in Nigeria with her first album. In 1992, she was crowned The Queen of Waka Music by the Alaafin of Oyo, Oba Lamidi Adeyemi.
FAMILY
Salawa Abeni Alidu had a child with late Lateef Adepoju who was the owner of the Leader Record label splitting with him and then getting married to fuji musician, Alhaji Kollington Ayinla popularly known as Kollington and together they had three children one among them, Sheriff who sings Hip Hop. Ayinla split with Kollington in 1994.
PERSONAL LIFE
Salawa Abeni created controversy when she advised fellow musicians to "stay away from homosexuality", likening it to drug addiction.
ACHIEVEMENT
She was crowned "Queen of Waka Music" by the Alaafin of Oyo, Oba Lamidi Adeyemi in 1992. Waka is an Islamic-influenced, traditional Yoruba music style, popularized by Batile Alake; it is a much older genre than jùjú and fuji.
She won City People Music Lifetime Achievement Award.
NET WORTH
Salawa Abeni Alidu is one of the richest Vocalist & listed on most popular Vocalist in Nigeria with an estimated Net worth of N200 Million.
💃Pass WAEC, JAMB, POST-UTME & more in One Sitting for FREE!💯
How to JAPA to the UK easily [Free Application Templates]