Ronaldo Isn't Killing my shine—Bruno Ferdandes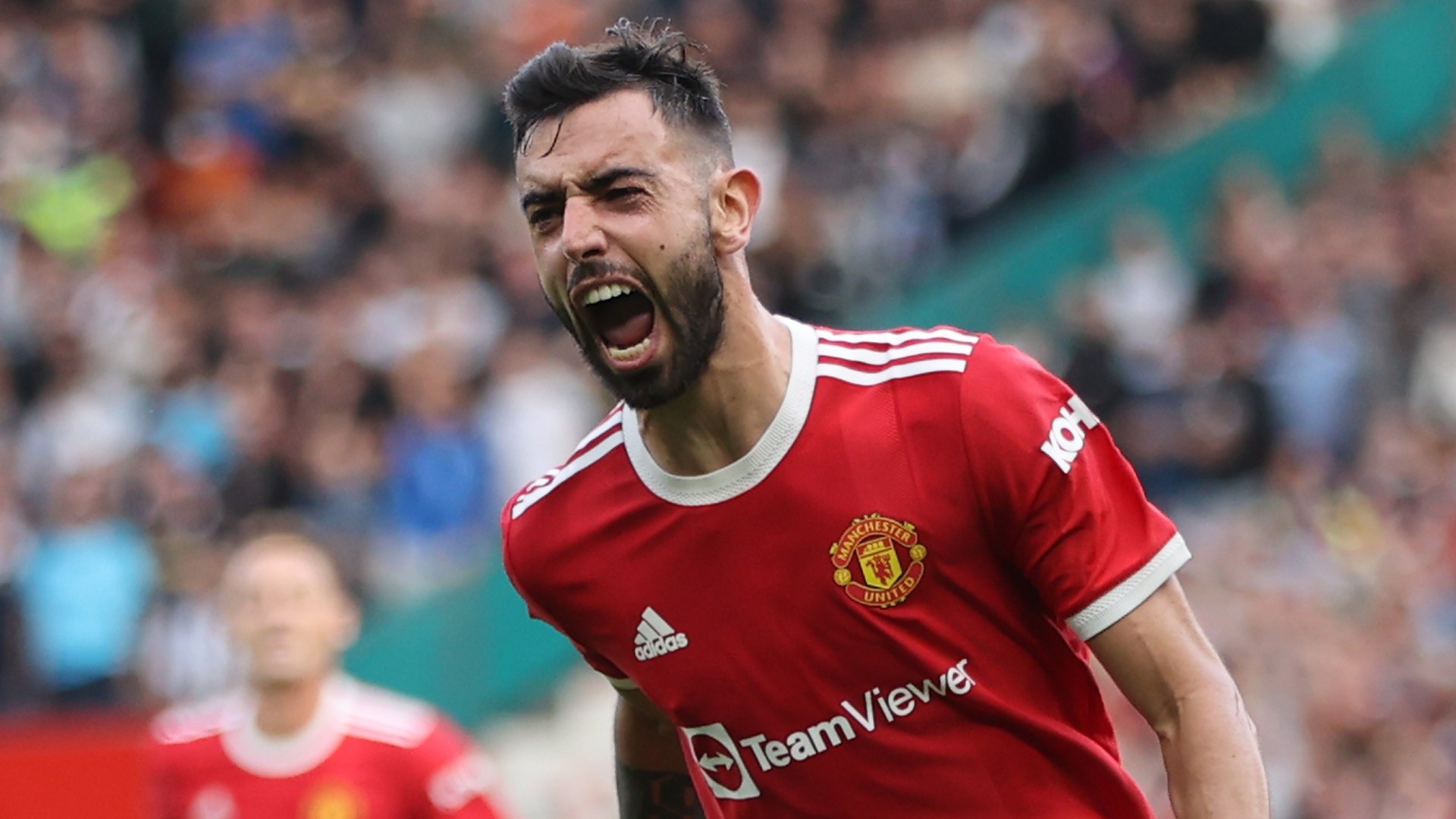 Ronaldo isn't killing my shine, Bruno Fernandes insists amidst claims Cristiano Ronaldo is a negative impact to the team and its players.
It has become a popular opinion that whichever team Portugal captain, Cristiano Ronaldo goes, he has some sort of negative impact on a certain number of players in the team.
It is widely believed he stunted the growth of Karim Benzema at Real Madrid and also Paulo Dybala at Juventus, with some now attributing Manchester United's downfall last season with the 5 time golden ball winner.
Rightly so, the opinion that Manchester United's downfall last season was due to the Portuguese isn't far-fetched considering the Old Trafford club had quite a stellar campaign in the 2020/21 season before Ronaldo came in to the team, and were on some run of form earlier in the 2021/22 season before the star came into the team.
But contrary to the popular belief, fellow teammate and compatriot, Bruno Fernades does not share in those opinions.
According to the Portuguese, he is quite happy to have his compatriot at the club and rejects the claims he is struggling because of Ronaldo.
The claims though are somewhat justified considering when Bruno Fernandes first made the switch from Sporting Lisbon to Manchester United, he came on quite the form.
The form took the club to promising positions, and he held on to same form the following season that led Manchester United into second place ahead of Liverpool and Chelsea.
Bruno Fernandes had carried that form into the following season only for it to die out upon Cristiano Ronaldo's return to the club.
Speaking to Sky Sports on the theory, the Portuguese said:
"No, I don't think so. As I have said always, I'm there to serve my strikers and I think we had an amazing start to the season when Cristiano came in. I think in his first game, he scored two goals and I scored one.
"After that, I scored many goals playing with Cristiano. I think all of my goals came when playing alongside Cristiano, so I don't think that was the problem at all.
"I've been playing with him with the national team, we qualified for the Euros with an assist from him, so I don't think that will ever be the problem because good players can fit together at any time and any point.
"I am here to make my strikers happy, make them enjoy the game because that is the job of the midfielders. When they score goals and they get their numbers, I will be happy for them because the team will get better results."