Revealed: 5 Social Selling Ideas For Small Businesses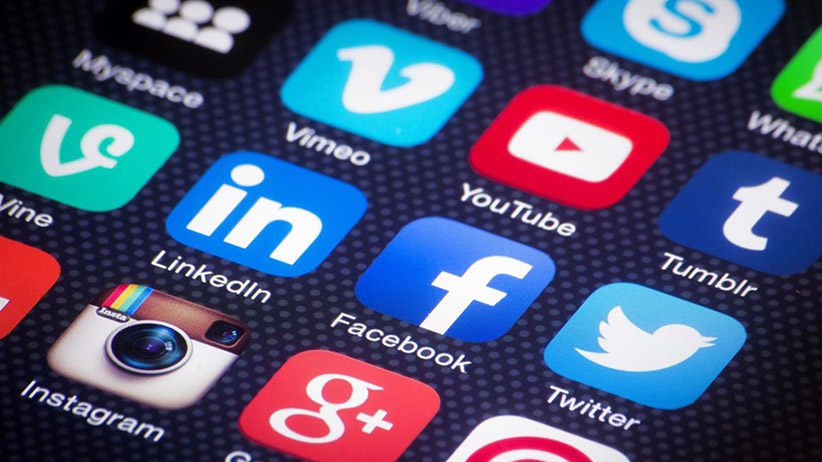 The main goal of social media should be to build relationships with your customers and prospects! Through building authentic relationships, you get to know what your prospects need, and your prospects get to know and trust you. This is what will lead to long-term, profitable relationships.
That said, there are ways you can use social media to directly sell your products or services. Here are 5 Big Social Selling ideas for small businesses; some of which can lead to sales sooner than you think!
Sell using images
We know that images are – hands down – the best way to get engagement on social media. So why not use them to increase sales?
Promo codes: Create an eye-catching graphic announcing a discount or coupon code.
Product features: Show off the features of your product in a visual rather than just listing them off.
Infographics: Present useful information to your followers, and keep your brand first of mind.
Image based contests: Use an image to promote a contest, or ask your fans or followers to submit their own photos.
Use rich pins: Using product pins on Pinterest allows you to include a price on your product images. Bonus: Pinterest even notifies your customers when you drop your price!
2. Consider social selling on Instagram
When you hear the phrase 'social selling', chances are Instagram isn't the first social network that comes to mind. But did you know there are actually businesses that are using the platform as their main source of revenue? Here are some ways you use Instagram for social selling:
Sell photographs: If you're a photographer, consider selling your prints right on Instagram. There are reports of one photographer selling $15,000 worth of prints on the day he announced his first sale!
Sell clothes: There's a huge market for pre-owned clothes on Instagram…use the hashtag #shopmycloset!
Show off your product for increased exposure: If you have a smalll Instagram following, consider asking a more influential Instagrammer to help promote your products.
Use video to showcase your products or services
You don't have to have a big budget to create a simple, effective video you can share on social media. Create a video that demonstrates how to use your product, or that shows off its features or benefits. You could also produce a simple tutorial that helps your customers and prospects with a common problem (this is part of being the 'full meal deal'…see #5 below).
If you're up for the challenge, create a humorous or entertaining video that has the potential to go viral…like WestJet did last Christmas.
Videos are a great way to show off your business or products in a non-threatening, 'non-salesy' way that often gets your followers responding and interacting.
Pinterest is a must for product-based businesses
According to research by Digitas, 18% of engagement on Pinterest is driven by brands, while the remaining 82% is driven by community. This means properly optimizing your images and boards using topical keywords (rather than names like 'my product photos') is of the utmost importance. Since the Pinterest community will be doing most of your sharing, ensure you've made finding and sharing your photos as easy as possible:
Use descriptive keywords when naming your boards
Include 'pin it' buttons next to every image on your site
Create boards that act as a resource for members: Help solve a problem rather than talking about your products.
Be the 'full meal deal'
While direct selling on social media can work, you're more likely to gain new customers by establishing trust and building relationships over the long term. And the best way to do this? Be the 'full meal deal'.
Let's say you sell cameras and accessories. Rather than using your blog and social media accounts to constantly talk about and sell your products, ask yourself how you can be a one-stop resource for your customers. This might mean providing information about how to clean or repair cameras, how to take portraits or how to start a photography business.
When you provide useful information, you build trust. And this way, when your followers do want to buy, you'll be the first one that comes to mind.
What are your best tips for social selling via social media? I'd love to hear your thoughts…Share with us below!
Leverage social media to make more money and grow your brand in 2019! Attend The Social Media Wealth Masterclass with Isaac Click here to ENROL NOW!
Follow us on Instagram
|
Advertise With Us
|
Send Us News Tips
|
Promote Your Music
Sowore's Rearrest: House of Reps directs committees to investigate court invasion
The House of Representatives is now set to investigate the events surrounding the rearrest of the founder of Sahara Reporters, Omoyele Sowore in the Federal High Court, Abuja.
The House of Reps has directed the relevant house committees to investigate the incidence after a motion was moved by Minority Leader, Rep. Ndudi Elumelu (PDP-Delta).
The motion was moved under Matters of Urgent Public Importance at the plenary presided over by the Speaker, Mr Femi Gbajabiamila on Tuesday.
The committees are National Security and Intelligence, Judiciary, and Human Rights.
Elumelu said the investigation was on the "invasion of the Federal High Court premises Abuja by yet to be identified persons".
He described the invasion of the court by unidentified persons as "disregard for the rule of law".
He expressed concern that "men of the civil society" claimed that the unidentified masked men were agents of the Department of the State Services (DSS).
"The DSS has denied through their spokesman Peter Afunanya that its personnel were never involved in the incident.
"Sections 4, 5 and 6 of the 1999 Constitution as amended guarantees the separation of powers and the independence of every arm of government.
The lawmaker also expressed worry that the "act of the persons disrupted judicial proceedings and made the presiding judge to abandon her duty post because of safety concerns.
"This is a complete desecration of the temple of justice and such an action should be completely discouraged".
He said that if the action was not properly checked, the National Assembly "may one day be invaded and the relevant security agencies will claim not knowing who the offenders are."
He also said that the physical assault on Sowore and his co-defendant, Olawale Bakare by the yet-to-be-identified persons inside the courtroom was the "highest act of sacrilege" in the judiciary.
The House of Reps, however, directed the committees investigating to report back within two weeks, NAN reports.
Leverage social media to make more money and grow your brand in 2019! Attend The Social Media Wealth Masterclass with Isaac Click here to ENROL NOW!
Follow us on Instagram
|
Advertise With Us
|
Send Us News Tips
|
Promote Your Music