Ramsey Nouah: Biography, net worth, family and more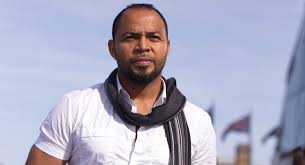 DOWNLOAD MP3 HERE
When you talk about the growth of the Nigerian movie industry, popularly called Nollywood, Ramsey Nouah is one of the few faces that has championed it.
Appearing in many mid-budget to high-budget productions, Ramsey Noah has graced our screens with his incredible acting skills. Some of his popular appearances include, playing Jeff in the 1993-1994 TV series Fortunes and more recently playing Ayo Alesinloye in the Merry Men franchise.
Born in Edo, Nigeria on the 19th of December, 1970 as Ramsey Nouah Tokunbo Jr, he is aged 51 years as of 2021. He originally wanted to be a singer but later got his first break as a cast member on the early TV series "Fortunes". His first major screen movie debut came in 1996 after acting in several low budget productions, he got a role in the movie Silent Night.
Ramsey Nouah's Family
Born on December 19th, 1970 to a Lebanon-Israeli father and a Yoruba mother in Lagos, Nigeria, he is biracial, and he grew up in Surulere, Lagos State. His father's name is Ramsey Nouah Sr, a Lebanon-Israeli. Ramsey's mother, on the other hand, is a Yoruba from Owo, Ondo State. She goes by the name Margaret Afolabi. Not much about Ramsey Nouah parents is known to the public.
Ramsey Nouah's Marriage
Nouah is married to Emelia Philips-Nouah, and together they have two sons named Quincy Nouah and Joshua Nouah, and one daughter named Desiree Nouah.
Ramsey Nouah's Early Life & Education
Ramsey started his primary school education at Atara Primary School, Lagos. He grew up in the Surulere suburb of Lagos. He continued to Community Grammar School for his secondary school education. He attended a diploma program in mass communication from the University of Lagos and went into full-time acting.
Ramsey Nouah's Facts & Nuggets
He is

5′ 11″ (1.8 m) tall.

Weight: 72

He was known nationwide as Jeff (for his role in his first TV series) before earning the name Lover Boy

His mother is from Owo, Ondo state Nigeria.

He directed the movies "Living in Bondage: Breaking Free" and "Rattle Snake: The Ahanna Story"

He is married to Emelia Philips-Nouah
Real name: Ramsey Tokunbo Nouah Jr.
Date of birth: December 19th, 1970
Zodiac sign: Sagittarius
Place of birth: Lagos, Nigeria
Gender: Male
Nationality: Nigerian
Ethnicity: Biracial
Occupation: Actor, director, producer, and businessman
Years active: 1993 to present
Education: University of Lagos
Eye colour: Black
Hair colour: Black
Ramsey Nouah's Career
Nouah began showing up for auditions for TV series, and luckily, he was offered the role of Jeff in the television series known as Fortunes. He acted alongside actresses Liz Benson and Regina Askia in the series. Nouah's career breakthrough came in 1996 in the best-selling movie called Silent Night. His exemplary performance catapulted him into the limelight, and he became a Nollywood sensation. Since then, the legendary actor has made tremendous appearances in various movies.
Dangerous Twins (2004)

Reloaded (2009)

The Figurine (2009)

Guilty Pleasures (2009)

Private Storm (2010)

Weekend Getaway (2012)

Confusion Na Wa (2013)

30 Days in Atlanta (2014)

Tempting Fate (2015)




The Grave Dust (2015)

Gbomo Gbomo Express (2015)

'76 (2016)

The Accidental Spy (2017)

Merry Men: The Real Yoruba Demons (2018)

The Millions (2019)

Merry Men (2019)

Fortunes: 1993
Oghenekome (Broken): Running
Ramsey Nouah's Notable Awards
Africa Movie Academy Award for Best Actor In Leading Role – 2010
Africa Movie Academy Award for Best Actor in a Supporting Role – 2020
City People Movie Special Recognition Award – 2016
Nigeria Entertainment Award for Best Actor – 2017
Popular Online Choice (Male) – 2012
Ramsey Nouah's Net Worth
According to a report by nigerianinfopedia.com.ng his net worth is estimated to be $4.5 million. He owns an Aston Martin DBS Superleggera, which he reportedly bought for ₦140 million. He also owns a classic 1959 Cadillac Coupe DeVille, which is worth approximately ₦11.5 million. 
Mr. Nouah is also reported to own a Range Rover Vogue (2012 model) estimated to cost around ₦30 million.  The actor is also a fan of electric cars as he acquired a Tesla Model X for ₦51.9 million. One surprising model in his collection is the Hummer H2 Stretch Limo that set him back at ₦64.5 million. You will also find the Rolls-Royce Phantom in his garage. 
Ramsey Nouah's Endorsement Deals
As one of the giant figures in Nollywood has appeared in over 150 movies since his debut, Ramsey has signed endorsement deals with Western Lotto as their ambassador, Nigerian multinational telecommunications company, Globacom and many more
Ramsey Nouah's Popular Quotes
A whole lot of people define success as being rich and having it all. I define success as peace of mind. To me, I am successful; I do not owe anybody and I have a clean heart and clean spirit. I am a happy man from the inside; that makes me very successful. I am not Jesus and I am not here to save the world. I am just an actor.
Handsome Ramsey Nouah is unarguably one of the most sought after, richest and influential across from Nigeria.
👉Full Access to Complete Primary & Secondary Education Online👈
😎PASS WAEC, JAMB-UTME, NECO, BECE IN 1 SITTING. GUARANTEED💯