Punch Newspaper editor loses job over offensive cartoon on COZA saga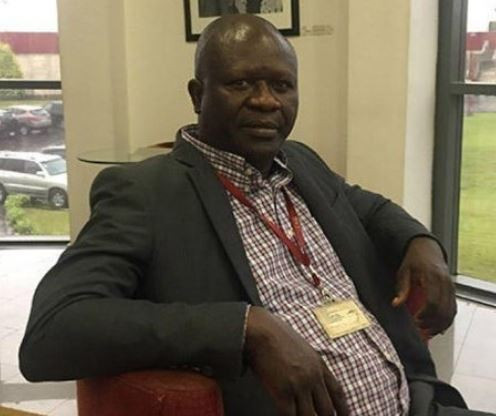 Leading Nigerian newsspaper, The Punch sacks its longest serving editor Martin Ayankola, following outrage over a controversial cartoon published last Thursday.
Ayankola was appointed editor in December 2012, a position he held until his sack. He is the longest-serving editor in the 46 years history of The PUNCH.
The newspaper had on July 4 published an article on its back page by Abimbola Adelakun with the title "What Does Mrs. Fatoyinbo Know". The article, which examined the rape allegations against Pastor Biodun Fatoyinbo of the Commonwealth of Zion Assembly (COZA) was illustrated with the cartoon of a man desecrating the bible with urine.
Punch had apologised after the cartoon was greeted with backlash. An emergency meeting was convened by the board on Monday where Ayankola was directed to resign before the close of work. The editor had only returned from a one-week suspension before the cartoon saga.
It is also suggested that the columnist and the chairman of the editorial board could be affected by the board's decision. According to reports, Punch management had been shopping for Ayankola's replacement for a while.
See the cartoon below;
Leverage social media to make more money and grow your brand in 2019! Attend The Social Media Wealth Masterclass with Isaac Click here to ENROL NOW!
Follow us on Instagram
|
Advertise With Us
|
Send Us News Tips
|
Promote Your Music
Ex-BBNaija housemate, Khloe declares a man must have 3 cars & 2 houses before she marries him
Big Brother Naija star, Khloe has revealed the things a man must have before she can marry him, declaring she can never marry a broke man.
The reality star recounts her discussion with her girlfriends where she declared that she will never marry a broke man.
She took to her social media to confirm the declaration, disclosing any man that she will marry must have at least 3 cars, 2 houses and 2 stable businesses before he can make the list for consideration.
Khloe wrote:
So last night at dinner I was having a conversation with the girls and I said I can't MARRY a broke man that doesn't have at least 3 cars , 2 houses and 2 stable businesses …. so it got online and people are insulting me … 1. That's my wish not yours
2. I repeat I'm not bringing a child into this world if my husband and me are not financially stable
3. It's me that know what I went through growing up and I don't wish that for my children.
4. I have half of this things , so why should I go lower
5. It's none of your gaddam business what I wish for …. /
/
/
"A PERSON WHO SETTLE FOR CRUMBS CANT UNDERSTAND THE MENTALITY OF SOMEONE WHO WANT THE WHOLE CAKE "
………….. "I LEARNT TO BE OK WITH THE FACT THAT IM NOT EVERYONE AND I NEVER WANT TO BE "
Ladies are quick to judge but deep down you want that life but it's obvious you don't think you can get it or you deserve it so you settle for less … I'm already a working lady so why should I on earth settle for less …. men will curse me cos they don't work hard enough to acquire this things or they know they can't come close to achieving this things in 100 years to come AND that's none of my life business … keep your proverty and low thinking to yourself
Some said does my father has all this things , no darlingThat's enough reason why my husband should have a lot so your broke kids won't say same thing to them in future … My life, My rules , My wishes .
Lord help me . AMEN
See the post;
Leverage social media to make more money and grow your brand in 2019! Attend The Social Media Wealth Masterclass with Isaac Click here to ENROL NOW!
Follow us on Instagram
|
Advertise With Us
|
Send Us News Tips
|
Promote Your Music