Police Inspector in custody for killing colleague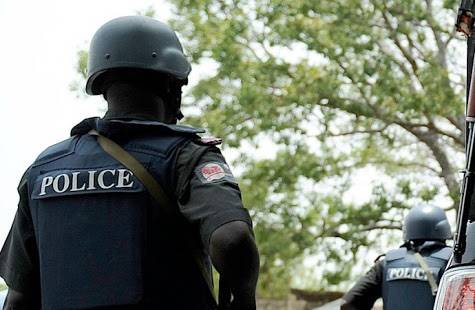 With Nigerians fearful over the issue of insecurity due to banditry attacks and overwhelming crime rate, police officers themselves aren't safe, but this time; from themselves.
It is reported that a police inspector, identified as Monday Gabriel, was brought before the Lagos State High Court for his involvement in the death of colleague, Sergeant Felix Okago for alleged murder.
The suspect was arraigned on Tuesday, June 1st for a court trial with Sani L. S, the prosecutor of the case.
On the day in which the suspect is alleged to have killed his colleague, reports have it that the Officer went on a violent outrage and had opened fire a number of his colleagues.
It is claimed his anger had resulted from a disagreement between them, which ultimately resulted in the death of Okago.
The suspect was said to have taken the patrol van in a bid to escape but was caught by officers at Bariga.
The charges for which Officer Monday stands trial for read in quote:
"That you, Monday Gabriel, on or about 13th of May 2020, around 4.30am at FIRS Head Office, Awolowo Way, Ikoyi, in the Lagos judicial district, did unlawfully kill one Sergeant Felix by shooting him dead with a gun."
The defendant as the case was brought before him, pleaded not guilty to the charge.
"On 31/5/2020 at about 0430 hours, Area A Command received a distress call that one Inspector Monday Gabriel from No 21 Police Mobile Force Squadron Abuja, on Special duty in a Federal Government facility in Ikoyi Lagos, went berserk and started shooting sporadically," the Lagos State Police Command disclosed in a statement.
"One Sergeant Felix Okago who was on Special duty with the Inspector, died from the gunshot injuries while others escaped unhurt. In an attempt to escape, he took a patrol van and headed towards third mainland bridge, shooting as he was escaping.
"He was intercepted by Policemen from Bariga Division along Akoka, disarmed and handcuffed. The rifle and vehicle were recovered while the Inspector is taken to Police Hospital for medical examination as he presented signs of mental depression." The police statement read.