PGD Finalist Students' Reactions, Recommendations, and Wishes for NIJ's Betterment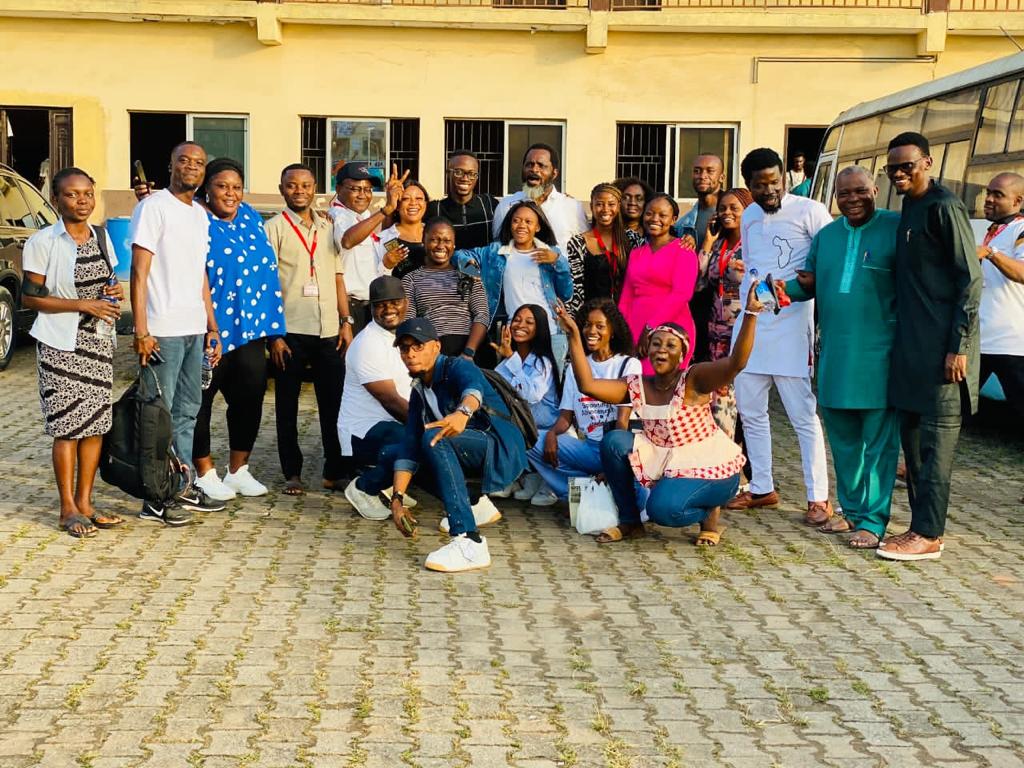 PUBLISHED by Bamidele Esther Busola
NAME: Bamidele Esther Busola
MATRIC : HNMC/21/025
COURSE TITLE: Multimedia and Online Journalism
COURSE CODE: MAC 327
TITLE: PGD Finalist Students' Reactions, Recommendations, and Wishes for NIJ's Betterment
The Nigerian Institute of Journalism (NIJ) recently witnessed an outpouring of reactions, recommendations, and heartfelt wishes from the Finalist students of the Post-Graduate Diploma (PGD) program.
As their academic journey at NIJ comes to an end, these students shared their thoughts on their experiences and offered valuable insights to enhance the institute's prospects.
The PGD program, known for its rigorous curriculum, has prepared these students to enter the dynamic and competitive world of journalism. Many expressed their gratitude for the comprehensive education and practical exposure they received at NIJ.
Radiant with joy, Funmi Olawoyin, a distinguished PGD student, shared, "NIJ has provided me with a wealth of knowledge and skills necessary to thrive in the ever-evolving field of journalism.
The experienced lecturers have been exceptional mentors, guiding us through a wide range of subjects, from media law to news reporting."
The Finalist students also acknowledged the challenges they faced during their academic journey.
However, they commend NIJ for providing a supportive environment that fostered their growth.
"Despite the hurdles we encountered, we appreciate NIJ's dedication to our success. The institute's commitment to equipping us with the necessary tools and resources has been commendable," expressed Adeola Adewole, another PGD Finalist.
In terms of recommendations, the students believe that NIJ can further enhance its curriculum by incorporating practical workshops, more industry collaborations, and the inclusion of emerging media trends such as data journalism and multimedia storytelling.
They stressed the importance of continuously adapting the curriculum to align with the rapidly changing media landscape.
Furthermore, the PGD Finalist students expressed their wishes for NIJ's future.
They envision an institute that continues to produce well-rounded journalists, ethical news professionals, and critical thinkers who can shape public opinion through balanced and responsible reporting.
Amid the celebrations, the PGD Finalists conveyed their heartfelt gratitude to their lecturers, families, and friends for their unwavering support throughout their educational journey.
They also expressed excitement at the prospect of joining the workforce and making their mark in the journalism industry.
As these Finalists bid farewell to NIJ, their collective voices will undoubtedly serve as a valuable source of input for the institute's ongoing improvement initiatives. Their feedback stands as a testament to their commitment to journalism and their desire to see NIJ grow and thrive.
In conclusion, the reactions, recommendations, and wishes expressed by the PGD Finalist students reflect their appreciation for the education and support received at NIJ.
Their input serves as a guiding light for the institute's future endeavours, emphasizing the need for continuous innovation and adaptation.
As they step into the next chapter of their careers, these Finalists are poised to become ambassadors of quality journalism and positive change in the media industry.