Peter Obi wins as appeal court grants his request to serve Tinubu petition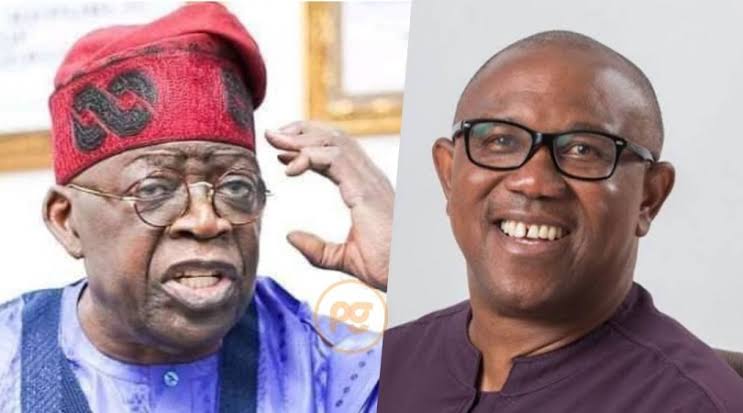 The Nigerian political landscape is heating up as the Court of Appeal in Abuja has granted permission to Peter Obi, the Labour Party's presidential candidate, to serve his petition challenging the results of the February 25, 2023 Presidential election.
Obi is challenging the victory of Bola Tinubu, the presidential candidate of the All Progressives Congress (APC). This ruling comes after the chairman of the Independent National Electoral Commission (INEC), Mahmood Yakubu, declared Tinubu Nigeria's president-elect on 1 March, after he reportedly polled 8.8 million votes.
Obi, who came in third in the presidential contest, filed a petition at the Presidential Election Petition Tribunal in Abuja, seeking to overturn Tinubu's victory. On 20 March, Obi and the Labour Party jointly filed a complaint before the court as co-petitioners. However, the issue has become more complicated as the security detail around Tinubu and Vice President-elect Kashim Shettima has been heightened, making it difficult to serve them in person. Therefore, Obi's lawyer, Ikechukwu Ezechukwu, filed an ex-parte application requesting that Obi be permitted to serve the court documents on Tinubu and Shettima through substituted means.
The court granted Obi's request, stating that the petition should be served on Tinubu and Shettima "by delivering…or pasting the petition No: CA/PEPC/03/2023 and all other processes filed in the petition at either the office of the National Legal Adviser of the" APC or…with any other officer of the" APC "at its National Secretariat at No.40 Blantyre Street, Off Ademola Adetokunbo Crescent, Wuse 2, Federal Capital Territory, Abuja." This ruling is a crucial step in Obi's bid to upturn Tinubu's victory.
Obi's ex-parte application was filed at the Court on 23 March, and he is now seeking to either be declared Nigeria's president or for a fresh election to be held, excluding Tinubu from participating. The application is based on provisions of the Nigerian constitution, the Electoral Act, 2022, and the Court of Appeal Act.
This ruling sets the stage for an intense legal battle for the presidency, as both parties gear up to present their cases before the Presidential Election Petition Tribunal in Abuja. It's going to be an exciting and crucial moment in Nigerian politics, and we can't wait to see how it unfolds.
In the words of Obi, "The purpose of the service of the court filings, whether personal or by substituted means, is to bring the pendency of any proceeding to the knowledge of the party on whom the process is meant to be served personally." This ruling brings the proceedings to the knowledge of Tinubu and Shettima, and we wait to see how they respond.