Pep Guardiola to Continue Haunting Liverpool and the Premier League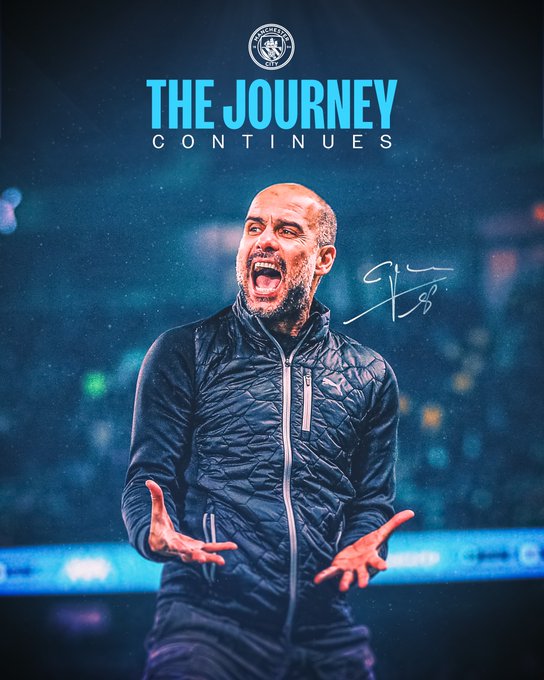 For Manchester City fans, the news is one of elation but to Liverpool and the rest of the Premier League, it's a sad day as the media breaks the news of Pep Guardiola extending his contract at Manchester City for an additional 2 year period.
According to reports the contract extension will take Pep Guardiola to the summer of 2025 after his initial contract with the Cityzens was due to expire in 2023.
Pep Guardiola on his part has been regarded by rival fans as a torn within the Premier League as his introduction into the English league has stunted competition in the league with Manchester City taking over domination from city rivals, Manchester United in the last 5-6 years taking charge of the club.
The club's only contention for titles or trophies, ironically been a Liverpool side led by Jurgen Klopp who more times than not have found themselves sitting far behind or inches behind the Etihad club.
In fact, the only time Manchester City haven't dominated the league was in the 2019/20 season and in the Spaniard's first season in charge of Manchester City in the 2016/17 season.
"That's why we continue to be together" 💬

Hear from @PepTeam on his decision to extend his City contract 🙌

— Manchester City (@ManCity) November 23, 2022
Speaking of his contract extension, Pep Guardiola stated:
"I know the next chapter of this club will be amazing for the next decade. It happened over the last ten years, and it will happen in the next ten years because this club is so stable."
With a quote like that, the Premier League and even Europe is in for a challenge as the former Barcelona manager has threatened would be opposition of the magnitude Manchester City are coming with.
Obviously Pep Guardiola is bringing the wrath of the seven seas with him and the world must be prepared.
"I love it" 💬💙 pic.twitter.com/MoAfoqxefs

— Manchester City (@ManCity) November 23, 2022
We aren't getting rid of Pep any time soon, and he is laughing at us.