Penalty is anyone's game — Randy Waldrum on Falcons defeat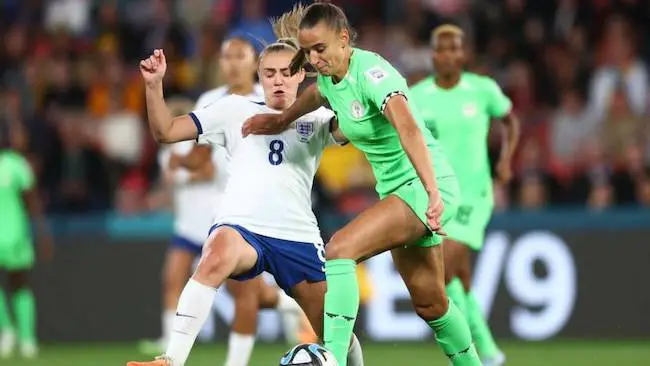 The head coach of the Super Falcons, Randy Waldrum, has commended his team's remarkable display despite their exit from the 2023 FIFA Women's World Cup.
The nine-time African champions, known for their prowess on the field, bid farewell to the competition after a valiant effort in the Round of 16, marked by a 4-2 penalty shootout loss to the reigning European champions on Monday morning.
Throughout the match, the Super Falcons asserted their dominance with a firm grasp on possession, and their relentless pursuit of victory was exemplified by their fierce offensive plays that saw the ball rattle the crossbar on two occasions.
While their journey in the World Cup came to a close, the West African team left the tournament with heads held high, having exhibited an impressive performance against formidable opponents like Canada, Australia, and England.
Following the tense encounter against the Three Lionesses, Coach Randy Waldrum expressed his profound pride in the achievements of his players.
He acknowledged the exceptional efforts they put forth on the field, highlighting their determination and skill.
Waldrum remarked,
"I'm so proud of them, to come in and play like we did tonight. We had every opportunity to get it done. Unfortunately, we couldn't quite get it done," the American was quoted by FIFA.com.
"We had the best chances, we hit the crossbar twice. When it gets to penalties, it's anyone's game."