PDP Group Protests Against APC Results In Kaduna State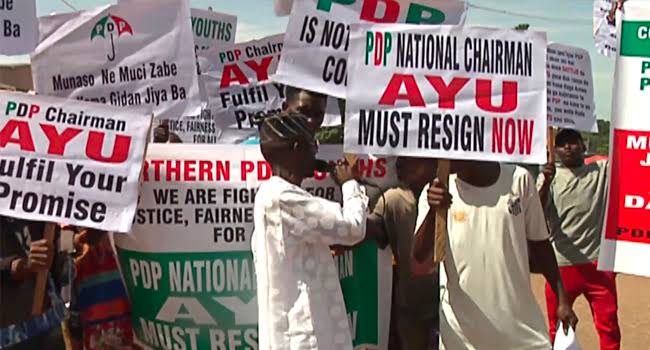 The PDP Women and Youths Support Group in Kaduna, Nigeria, held a protest on Thursday to contest the results of the Governorship and State Houses of Assembly elections in the state.
The protesters, mostly women dressed in black outfits, carried placards with inscriptions that read "Give us our mandate," "We say no to results manipulation," and "A stolen mandate is unacceptable," among others.
The group's leader, Aishatu Madina, alleged that the APC rigged the election results in their favor, and that the PDP won in 20 out of the 23 Local Government Areas in the state, with three Senators and ten Representatives.
She also called on the international community to help them reclaim their stolen mandate and reminded the government of the day of reckoning.