PDP allege plot to arrest members ahead of NASS inauguration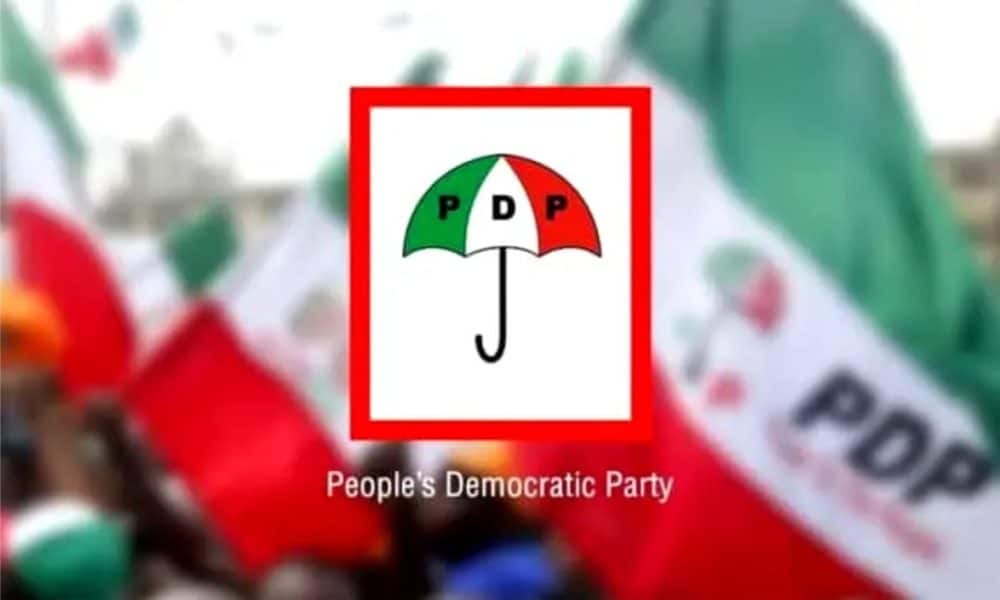 The Peoples Democratic Party (PDP) has raised concerns over an alleged plot by the ruling All Progressives Congress (APC) to intimidate and arrest lawmakers-elect who support the independence of the legislature.
This move is believed to be an attempt to influence the selection of the Senate President and Speaker of the House of Representatives, as Nigeria's 10th National Assembly is set to be inaugurated on June 13.
The PDP made the accusations just a day after expressing confidence in leveraging the combined strength of lawmakers elected from opposition parties to influence the leadership positions in both houses.
During a press conference held at the party's national secretariat, the National Publicity Secretary of the PDP, Debo Ologunagba, revealed that the party was aware of the ruling party's unease since the PDP made its stance on the headship of the federal parliament known the previous week.
Ologunagba stated,
"Information at our disposal, which has been verified and corroborated with reports from various sources, indicates that there are attempts by certain elements within the APC to intimidate, harass, and threaten lawmakers-elect. The aim is to influence the outcome of the election on Tuesday, concerning who emerges as the Speaker and the President of the Senate."
The PDP spokesman expressed concern over reports of harassment and plans to arrest lawmakers-elect who are vocal advocates for the independence of the legislature. These individuals are at the forefront of upholding the standing rules that stipulate members-elect should choose their own leadership without external interference.
"We have received credible reports regarding these actions and plots to arrest such individuals. As a party that believes in democracy and has actively participated in nurturing our democratic process for 16 years, we recognize the importance of the legislature as a key ingredient for the sustenance of democracy," Ologunagba added.
He stressed that the legislature symbolizes democracy in a constitutional democracy, serving as the people's house where representatives from all constituencies are elected to voice the concerns of their constituents.
The PDP called on lawmakers-elect to remain steadfast, abide by the law, and adhere to the standing rules of both houses. They emphasized the significance of electing their own leadership without undue influence, as the independence of the legislature is crucial for a vibrant democracy.
"The National Assembly represents the sovereignty of the people in a participatory democracy. Through the elected representatives, the people's voice is heard and decisions are made on their behalf. The choice of the presiding officers is fundamental to this sovereignty, as it establishes the people's mandate," Ologunagba emphasized.
The PDP urged lawmakers not to forget that Nigerians expect them to uphold the sanctity of the parliamentary institution and be responsive to the desires of the people. The party stressed the importance of a strong and independent legislature in upholding democratic principles and representing the sovereignty of the Nigerian people.