Patience Ozokwor: biography, age, family, net worth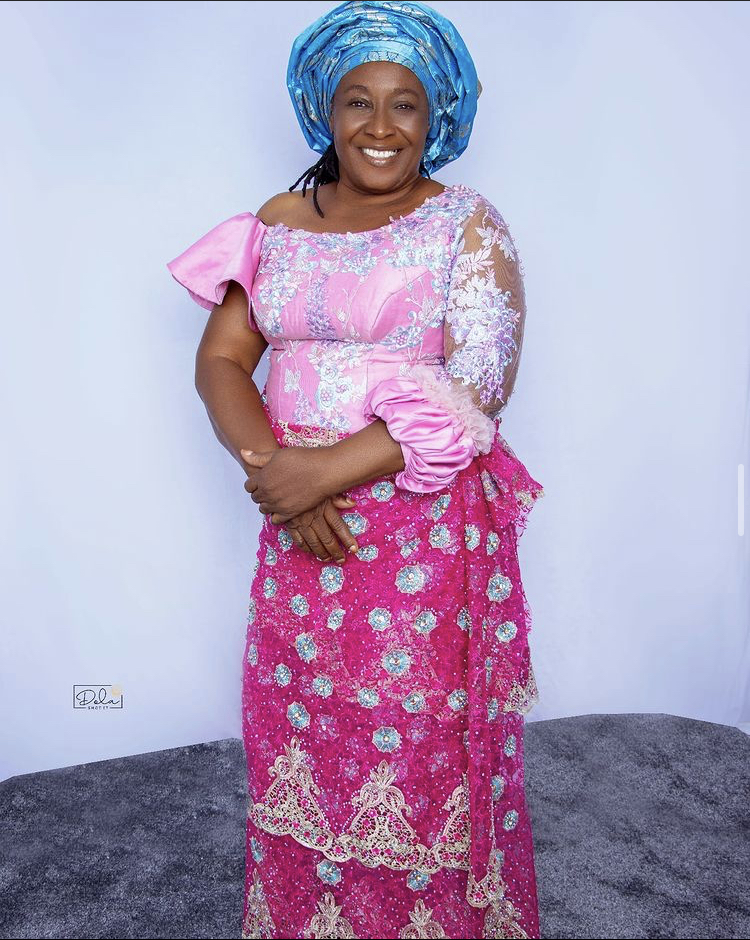 All you need to know about Patience Ozokwor popularly known as Mama G Let's take a look at her Biography, Nationality, Career, Age, Net worth, Family.
ABOUT
Patience Ozokwor, born 14 September 1958, is a Nigerian musician, fashion designer, gospel singer and actress.

EARLY LIFE
Patience Ozokwor who is fondly called 'Mama G' by her fans was born on March 25th, 1958 in her village, Amaobo in Ngwo, Udi local government area of Enugu state, Nigeria. She is an exceptional figure in the Nigerian Movie Industry.

EDUCATION
Mama G attended Abimbola Gibson Memorial School in Lagos state. She later relocated to Enugu at the start of the political crisis that preceded the civil war. While in Enugu, she attended Teacher's Training College in Afikpo and eventually went to IMT Enugu where she read Fine and Applied Arts, majoring in Graphics.
CAREER
Mama G began work as a Teacher, which lasted for four years. Wanting more out of life, she quit teaching and ventured into broadcasting. She got employed as a radio presenter and newscaster in FRCN Enugu. She worked there until the unit was shut down. She wasn't perturbed, rather, she went ahead and sought for another broadcasting job which she got. There, she started hosted radio drama shows. She was very successful at her job that she opened a school to help young female school dropouts. This project caught the attention of the government, and so it was sponsored. As a result of this selfless act, she got a political appointment. She worked as the special assistant to the wife of the Mayor of her Local government for 4 years.
The multi-talented Mama G took a step into acting while she was at the Teacher's Training College in Afikpo. She was to take the lead role in the popular play by William Shakespeare, Hamlet. She interpreted the role of Hamlet so well that she and the group were invited to many places in Southeastern Nigeria to stage the play. She became so popular that people started calling her Hamlet. After the years at the radio stations, she went back to acting. She was called upon by Chika Okpala (Chief Zebrudaya) to be a part of a TV commercial where she played the role of Pete Eneh's wife. The commercial was sponsored by the Anambra state government to sensitize them on the value of education.
Due to the success of the commercial, she was invited to do soap opera titled Someone Cares for the National Television Authority. The program was an exposition on the experiences and lifestyles of rural women. However, she became very popular in 1999 after her role in the movie Authority. She has featured in more than 200 movies, both English and Igbo movies. She has played the role of a mother to almost every prominent actor in Nollywood. She usually jokes with Olu Jacobs. She tells him that "It is only him and Pete Edochie that have refused to let her play their mother."
Mama G had a temporary stint in the music industry. Her album National Moi Moi was banned by the Nigrian government. After releasing the video for 'Adaeze,' a single off her 'Ojadili' album in 2012, nothing was heard from her again.
FAMILY
Patience Ozokwor got married when she was 19. She has 3 biological children and 5 adopted children summing them up to 8. She lost her husband in the year 2000 to a terminal disease while she was on set. She said he had been sick long before he died.
PERSONAL LIFE
She thought of as a very wicked woman because of most of her roles as a wicked stepmother, mother or mother-in-law, is a simple woman.
She recently became more involved with religious activities and went ahead to nullify her name 'Mama G' saying it was 'worldly'. She stopped carrying her dreads and also has stopped putting on makeup, jewelry and trousers. Notwithstanding her popularity and exposure, she still lives in her village home. She claims that she is highly reverenced in her hometown and that she loves the idea of living in a place where everybody is concerned about everybody's business. 
ACHIEVEMENT
Mama G won the Best Supporting Actress and Best Actress of the Year (English) awards at the 10th Africa Movie Academy Awards. She was among the 100 Nigerians honoured by the government to celebrate the amalgamation of the northern and southern protectorates in 2014.

NET WORTH
Patience Ozokwor is currently one of the richest and most anticipated actress in Nigeria. As it is, her Net worth is not available.