Pastor arrested for defiling 12-year-old maid in Anambra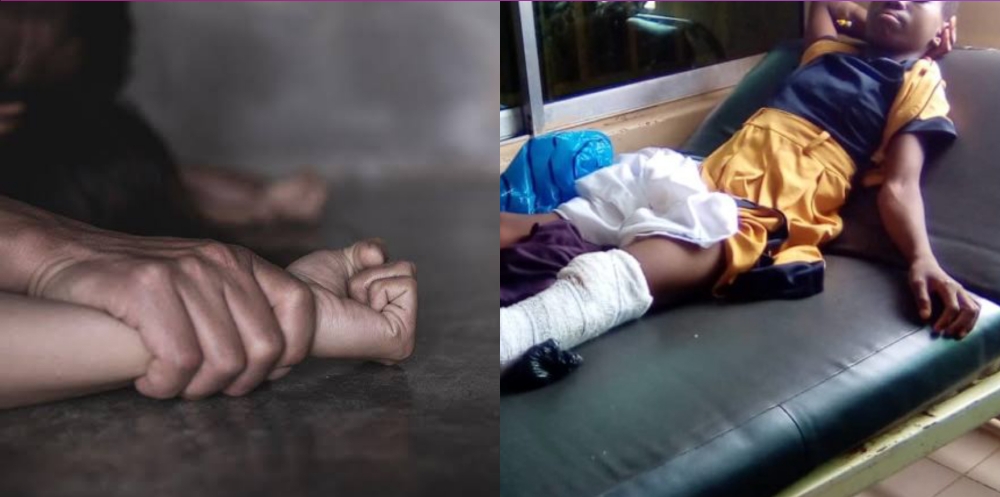 Police have placed in custody, an alleged Man of God for allegedly defiling a 12-year-old girl in Anambra State.
The Pastor, identified as Mr. Onyekwelu, who happens to be a Lecturer with Nnamdi Azikiwe University, Awka has been apprehended by the Anambra State Police Command for allegedly raping a 12-year-old girl, identified as Uju Okafor.
It was gathered that the clergyman was, in less than a week, entrusted with the minor as a house help, to help him out with house chores as his family was based in Abuja, but he turned her into a sex slave from the very first day of taking her in.
The victim happens to be from Ufuma in Orumba North Local government area of Anambra state.
She said that when she could not bear the pains of rape about 9:30 pm on Wednesday, April 6, jumped down from two-storey building and broke her leg in the process.
According to her, she experienced the same harassment the next day, as the Pastor allegedly tried to force her to suck his manhood. She alleged that when she rejected, he beat her up.
She added that the alleged harassment continued until Wednesday when she couldn't take it any longer, she jumped out of the house from the window in the toilet and broke her leg.
The mother of the victim, Chinwe Okafor confirmed her daughter's account of what transpired and asked that justice must be served.

A source said: "Nobody knew what was happening until on Wednesday night, when the girl jumped down from the two storey building they reside in, to escape rape, after the man came to her to make advances.

"She is currently in the hospital receiving treatment as she fractured her leg, after jumping down from the height.

"We are calling for justice for the little girl, as she has been able to speak to some neighbours from her hospital bed, saying that from the very day she came to the man's house, he started sleeping with her.

"The girl said on Wednesday that after taking care of the house chores, she was about to go to bed when the man came again. She excused herself that she wanted to ease herself, and while the man was making phone call, she used the toilet window to jump down."
Meanwhile, the Spokesperson of Anambra State Police Command, DSP. Tochukwu Ikenga said the suspect was currently making statement at the time he was contacted, assuring that he would send the full detail of the incident to journalists once it was ready.

"The suspect is in custody and investigation has begun please," he added.