Unleash your beauty! Order Stunning Weaves From WeavesByLery and enjoy amazing discount!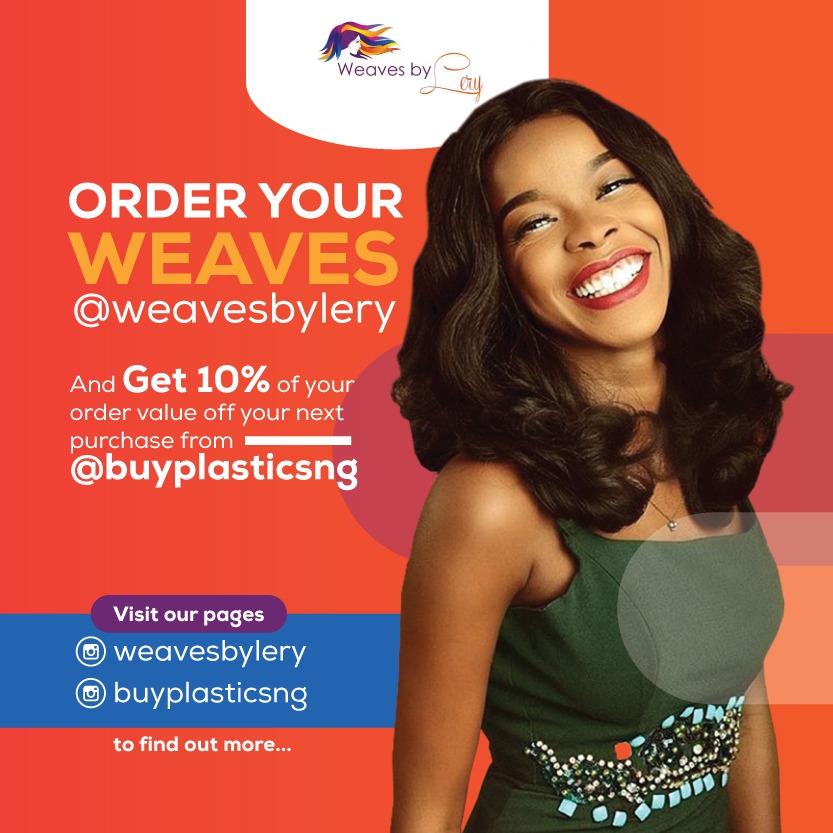 One of Nigeria's most sought after hair brands, Weaves By Lery will be having their walk-in store launch on June 1st, 2019, and they have super amazing deals on all hairs (weaves and wigs). But here is the more juicy part. If you buy any hair from them, you get discounts from @buyplasticsng too!
Here's how it works:
?Check out/Follow @weavesbylery and @buyplasticsng
?Order any weave or wig of your choice (All their hairs are presently on #MegaPriceSlash now?)
?Get 10% of whatever you order as discount off your next order on @buyplasticsng (plus free delivery within Lagos)
Whoosh!!! Who's thinking what we are thinking… This is AWOOF on top of AWOOF.
All hairs ordered and pre-ordered, can be picked up at the store (address in @weavesbylery bio) on June 1st, or they can be delivered to your doorstep Nationwide and Worldwide! You can also walk in to the store from tomorrow to pick any of the weaves off the shelf, or pre-order!
**This offer is valid from now till June 1st, 2019, so hurry???
Tell all your friends! @weavesbylery sells the most amazing human hair, while @buyplasticsng is your Number One plastic packaging store in Nigeria. One trial and you are hooked?
This offer is valid while stocks last. For more information, please call 08053427963