Olamide – Billion Talk ft. Milly [Audio+Lyrics]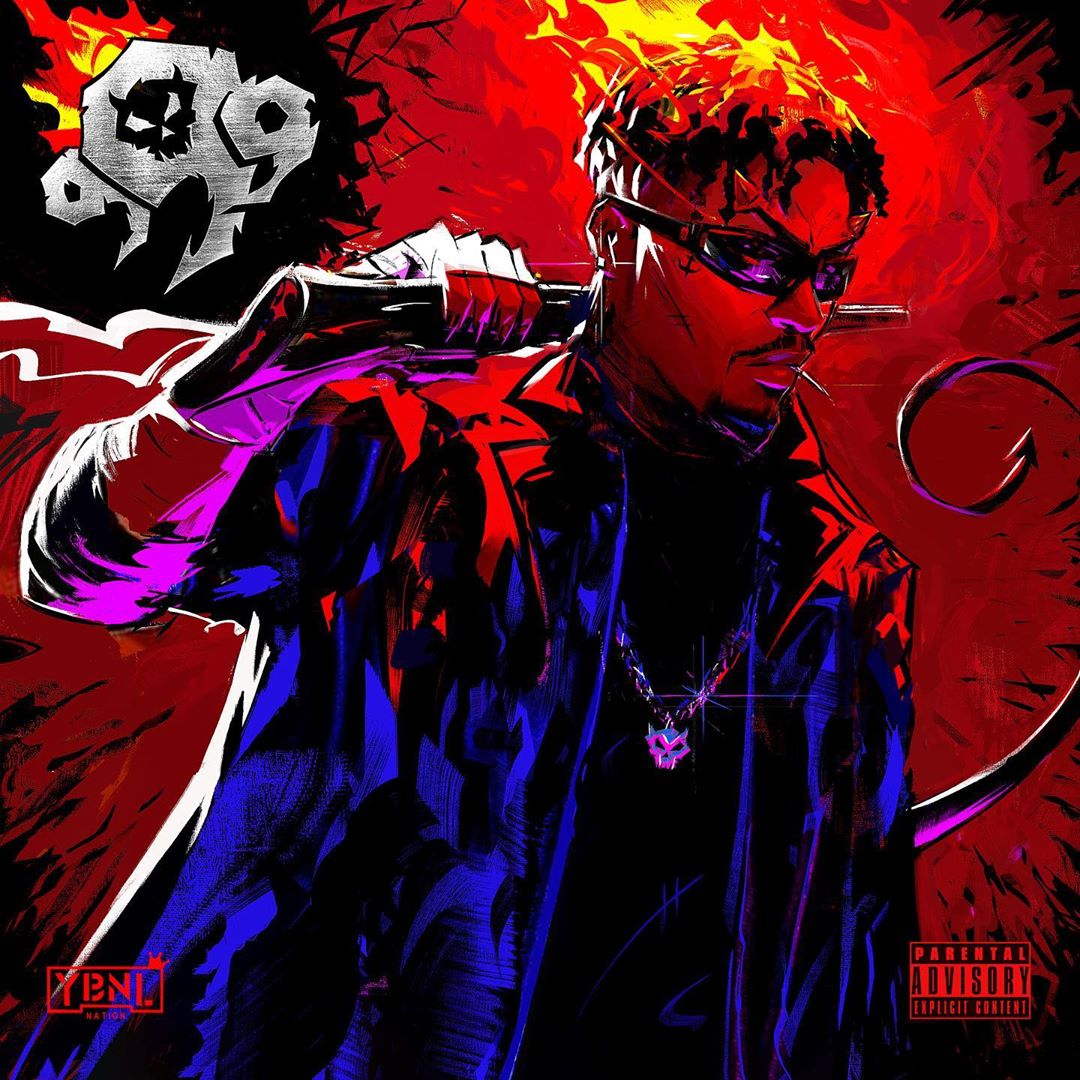 Top Nigerian rapper, singer, songwriter and YBNL Nation leader who records mostly in Yoruba, Olamide Adedeji, known professionally as Olamide unleashes his brand new EP titled '999'.
On this track, Olamide and Milly collaborates on this brand new single titled "Billion Talk". With production credit from YBNL's finest record producer, Pheelz. "Billion Talk" is taken from Olamide's new project, '999' EP.
Moreover, the "999" EP houses 9-tracks with guest appearances from Phyno, Snow, Cheque, Rhatti, Milly, Sosa-E, Jackmillz, Snow, Ezekiel and Jayboi.
In 2011, Olamide released his debut studio album Rapsodi while signed to Coded Tunes. YBNL, his follow-up album, was released under his label imprint YBNL Nation.
Listen and share your thoughts below:
LYRICS
[Intro]
Boluwatife, one billion plus one billion, two billion
So what are we talking about, billion talk, riddimakulayo
[Pre-Chorus]
My niggas talking all that billion talk, I'm hustling to better billion up
I'm trying to break this generational curse, some niggas doing pooping competition in the club
I do not care girl I do not care, I know it's crazy but life is not fair
I do not care girl I do not care, I'm hustling tryna make it outta here
[Bridge]
Money sweet like candy, high you like brandy
Poverty fit make jumboy look like Aghadi
Money sweet like candy, high you like brandy
Money weh dey make girls weh you no born call you daddy
[Chorus]
Money sweet, billion, money sweet, billion, money sweet
billion, money sweet, billion, money sweet, billion, money sweet, billion
Money weh dey make girls weh you no born call you daddy
[Verse 1]
Why I no go wan hammer, mego, no grammar, if I no hammer, I'm a big magga
Omo life go too bitter like I use data
Running city with my gees, when I pull up in my Bs
Everybody wanna offend me, wanna know about my beef
I ain't rolling with no rats but I be getting my Gs
I'm only crazy like popo, my money making em freezer
[Pre-Chorus]
My niggas talking all that billion talk
I'm hustling to better billion up
I'm trying to break this generational curse
Some niggas doing pooping competition in the club
I do not care girl I do not care, I know it's crazy but life is not fair
I do not care girl I do not care, I'm hustling tryna make it outta here
[Bridge]
Money sweet like candy, high you like brandy
poverty fit make jumboy look like Aghadi
Money sweet like candy, high you like brandy
money weh dey make girls weh you no born call you daddy
CHECK OUT: Olamide – Buga Small Small (Freestyle)
[Chorus]
Money sweet, billion, money sweet, billion, money sweet
billion, money sweet, billion, money sweet, billion, money sweet, billion
Money weh dey make girls weh you no born call you daddy
[Verse 2]
Harder, I keep going harder, tryna surpass the legacy of my father
Madder, (?), who con dey sho tete know the (?)
Smell of the money dey make me happy, if not for hustling where would I be
Shout out my niggas in Abudabhi, all of my plugs whe dey live for Yankee
Those in jail weh no snitch on the G, so pray make you back in harmonium peace
We run the city now, we got the keys, (?)
[Outro]
Billion, billion, billion, billion, billion, billion talk
Riddimakulayo