Ogun police orders singer Portable to report himself after instigating a mob (video)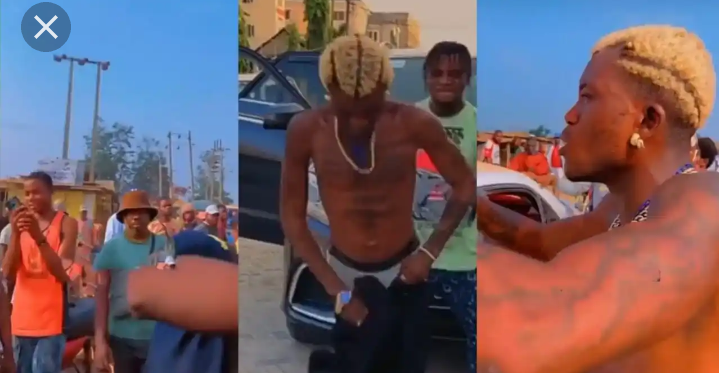 The Ogun State Police Command has ordered singer, Habeeb Okikiola aka Portable to report himself or face arrest.
This order came after a video clip of the singer mobbing a young man went viral online.
The spokesperson of the state police command stated, "Such unruly and violent behavior is not only barbaric.
"but unbecoming of somebody who is supposed to be a role model for the youths and therefore should not be tolerated.
"In view of this, the Command is using this medium to advise Okikiola Habeeb a.k.a Portable to report himself
"at the nearest police station in Ogun State.
"Failure of which his arrest will be ordered.
"The flagrant display of impunity by portable in the viral video is condemnable
"And if not checked, it will send a wrong signal to the youths who are looking up to him as a role model."
See video below…