Nollywood actress Nancy Iheme responds to Sandra Iheuwa's accusations of wrecking her marriage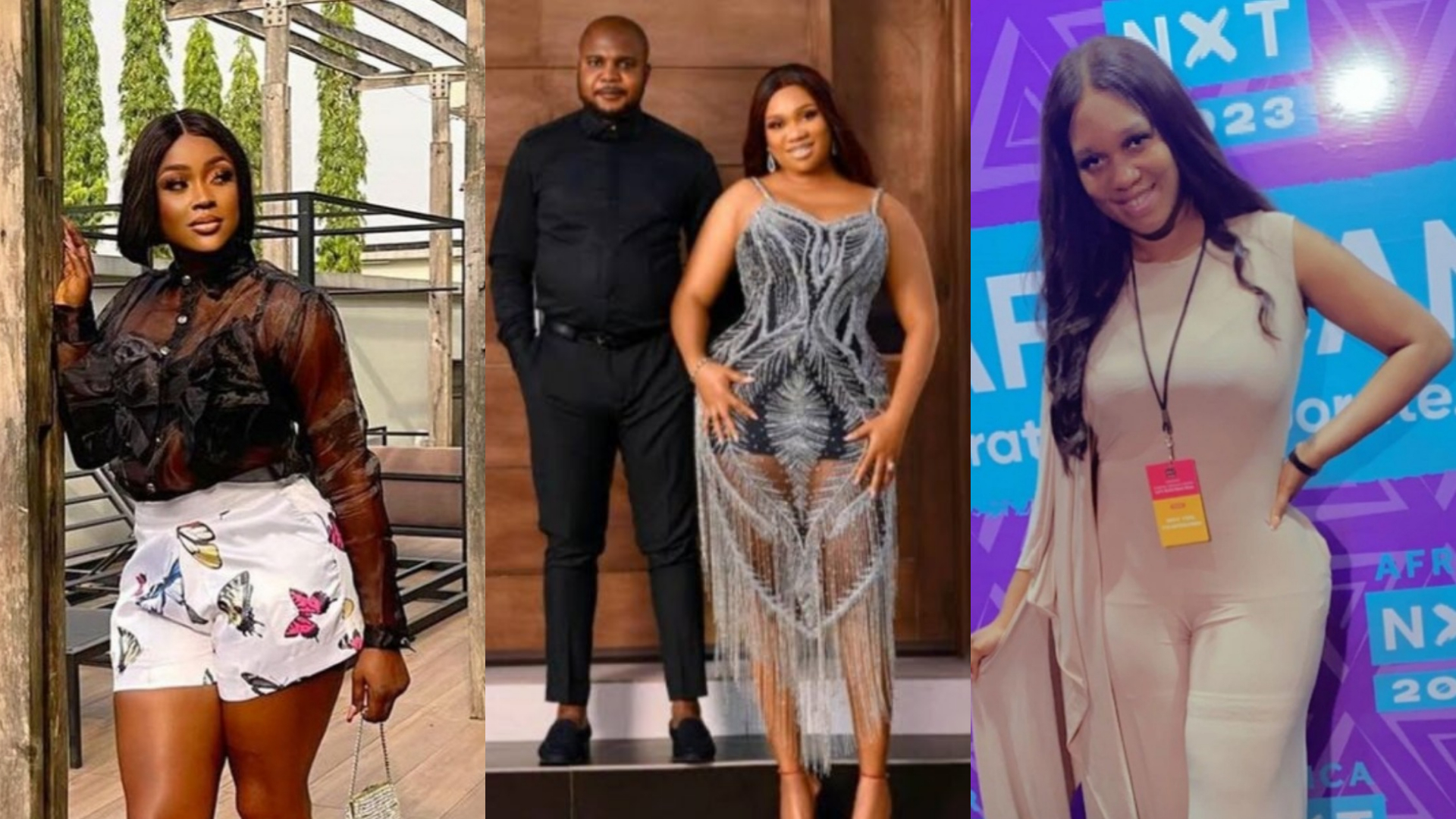 Nollywood actress Nancy Iheme has fired back at Sandra Iheuwa's claims that she played a role in the breakdown of her marriage to Steve Thompson.
In a now-deleted post on her Instagram story, Nancy labeled Sandra as an attention seeker and urged her to look for someone else to blame, as she was not the sole reason for the disruption of her alleged 100 million naira wedding.
Nancy Iheme further asserted that she has the option to take legal action against both Sandra and her ex-husband, Steve Thompson, to challenge their accusations in a court of law.
Sending a stern warning, Nancy urged Sandra to keep her distance, stating that she was not the person responsible for breaking her heart.
The social media exchange between Nancy Iheme and Sandra Iheuwa has caught the attention of fans and followers, sparking discussions and speculation.
While Nancy maintains her innocence and dismisses Sandra's claims as attention-seeking, it remains to be seen if any legal action will be pursued to address the allegations made.
In her words;
"Attention seeker….keep looking for who to drag…no be me scatter your 100 million wedding ooooo. We are not even friends, of course, my name is IHEME NANCY.
You went to marry MTN, and everywhere you go, you are looking for who to tag along with your stupidity…
I can actually Sue you and your Ex, till you bring evidence…m
Thank God you know your ex talks a lot, what makes you think he has gone down with me???
Do you know how many celebrities he once told me he had things with?
Including your close friend, am not you that went and opened legs for him, (am not loose). I still can't phantom why you are dragging me. I don't even know you with this man in question. Stay away from me no be me break your heart this girl.
A not gonna speak on this issue again because you are not worth it trust me.
Go and lick your wounds and let me be".