Nigerians react as young Nigerian lady donates her savings to Peter Obi [Video]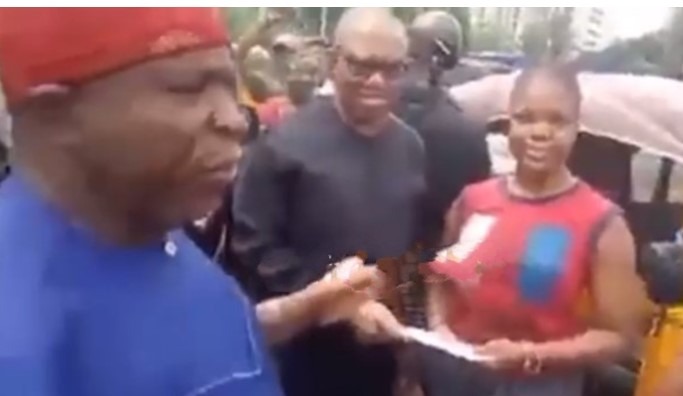 A young lady has caught the attention of many Nigerians after she built up the courage to gift her life savings to LP, Presidential candidate, Peter Obi.
The Nigerian lady identified as Covenant Onyebuchi, donated money to Labour Party presidential candidate, Peter Obi, in support of his campaign.
In a video that caused quite a stir online, the lady claimed to have saved up the undisclosed amount of money with the intent of donating it to a humble man.
She claimed to have prayed to God to direct her to a humble man and he answered her prayers when she found out that Obi was not far from her place of residence.
In the video, she handed the money which was inside an envelope to the former Governor of Anambra state.
Obi, with all smiles, appreciated the good gesture and bid farewell to Covenant with the promise to give her a call.
Watch the video below;
See some of the reactions below;