Nigerian troops retake Damasak from Boko Haram [VIDEOS]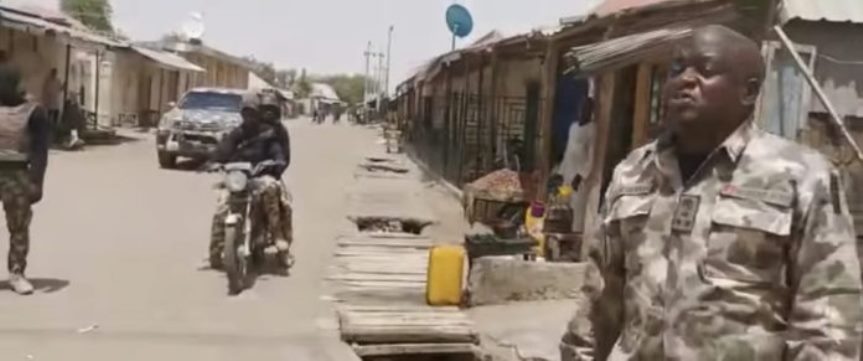 The Nigerian Army disclosed that troops of operation, Lafiya Dole has retaken Borno town of Damasak which was attacked by Boko Haram on Tuesday.
It was the second assault in five days. The Boko Haram rebels also attacked the town at the end of the week, damaging facilities owned by worldwide humanitarian agencies. Four people were murdered at that point.
The Director, Army Public Relations, Brig.-Gen. Mohammed Yerima, questioned the recent report that the Boko Haram rebels are occupying the town.
Though he admitted that the insurgents attacked the border town, he stated that the terrorists were prevented.
"As we speak, troops are in total control of the general area".
"The Commander of 5 Brigade, Brig.-Gen. S.S. Tilawan was driving round the town earlier this afternoon to assess the general situation, following the attack by the terrorists," he said.
Watch the videos below:
Yerima declared that that the insurgents sneaked in from the northern flank in joint effort with some local informants.
The director added that reports that the terrorists had invaded and were in charge of Damasak town were obvious misinformation.
"The Nigerian Army wishes to assure residents of Damasak and adjoining communities to remain calm as mop operation by the troops are ongoing to flush out the remnant of the terrorists who attacked a section of the town," he stated.
✅Enjoy Complete Primary & Secondary Education Online CLICK HERE!💃
PASS WAEC, BECE, POST-UME, COMMON ENTRANCE IN 1 SITTING🙌