Nigerian Pastor Holds The Largest Cross-Over Service In Africa At Mercy City, Warri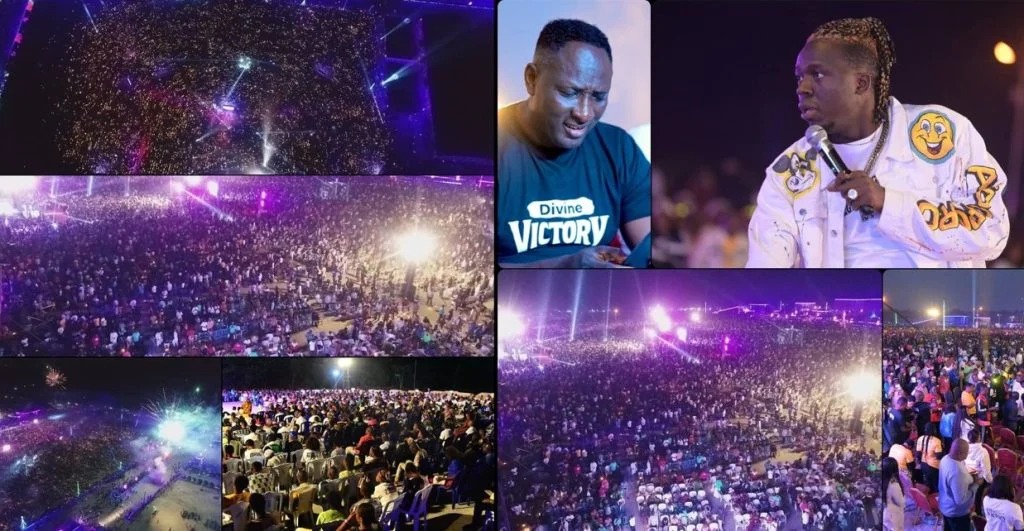 Many were left speechless as Prophet Jeremiah Omoto Fufeyin gathered together, a mammoth crowd during the crossover service held at Mercy City, Warri
Prophet Jeremiah Omoto Fufeyin, Founder and General Overseer Of The Christ Mercyland Deliverance Ministry, was said to have held the largest Cross Over Service in Africa with millions of worshipers at Mercy City, Warri, Nigeria.
The Man of God, who is well-known for his charity and who recently presented over a hundred million naira in cash presents and truckloads of noodles to Nigerians in honor of Christmas, has made headlines once again. Everybody seems to be talking about the massive, gigantic crowd in Mercy City Warri to CrossOver with PapaJ.
Watch below;
Many on social media went wild over the video currently trending on social media where a mammoth crowd of worshipers stormed Mercy City, Warri Nigeria to crossover into the new year 2023 with the famous Billionaire Prophet Jeremiah Fufeyin.
This time, his Mercy City Warri church was packaged out as millions of worshipers floods the massive Christ Mercyland Prayer City, Warri, Nigeria.
A twitter user @TegaOfWarri tweets "This crowd is more than Peter Obi, Tinubu and Atiku campaign crowd put together, this is really GREAT…wow".
It was a sea of the multitude. As celebration fireworks and lighting danced across the sky, famous comedian Akpororo, Gordons and other top celebrities garnished the event with laughter and comic relief, it was indeed a night of victory.
#CrossOverWithPapaJ