Nigerian Omarosa dumps $180,000 White House job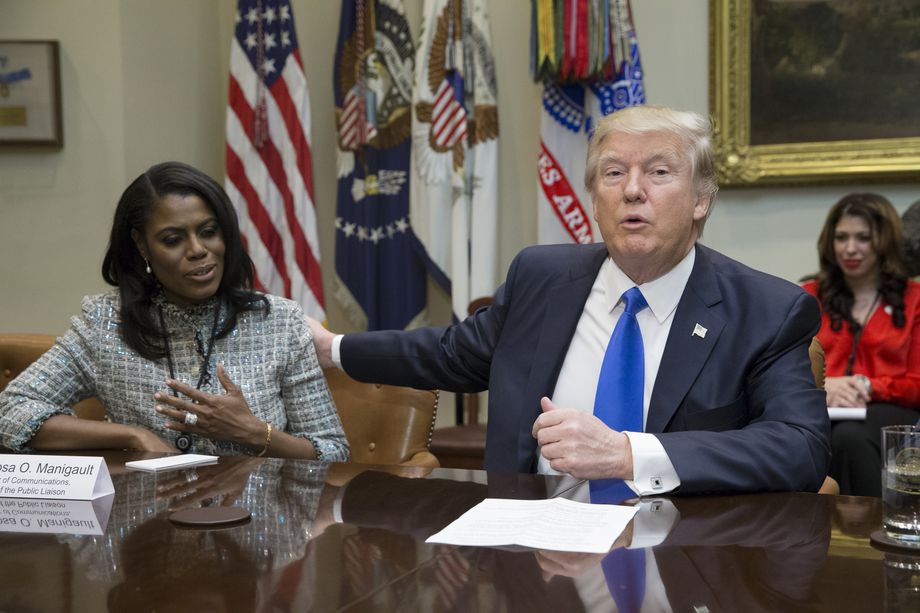 The director of communications for the White House's office of public liaison, Omarosa Manigault Newman has resigned.
According to sources, Manigault, a Nigerian who earns $180,000 per annum will leave the White House on January 20, 2017, exactly one year after President Donald Trump took office.
And according to some accounts, her dismissal from the White House had all the drama — and then some — one would expect when a reality TV star president and his staff fire a political aide who served not once but three times as the villain on said reality show.
The White House has been tight-lipped about Manigault-Newman's departure, saying only in a statement that she resigned her position "to pursue other opportunities," effective January 20, 2018, the one year-anniversary of Trump's inauguration. "We wish her the best in future endeavors and are grateful for her service," the statement read.
But it might have gone down a bit more acrimoniously. A White House official told the Wall Street Journal that Manigault-Newman was "physically dragged and escorted off the campus." American Urban Radio Network's April D. Ryan (who has a history with Manigault Newman) reported that it all began when General John Kelly, Trump's chief of staff, fired Manigault-Newman on Tuesday night.
Manigault-Newman did not take the news well, according to Ryan, and insisted on speaking with the president himself. Kelly allegedly told her that Trump had already signed off, and that this was not like "going to the principal's office."
It is not immediately clear why Omarosa resigned but the 43-year-old, who recently married John Newman, a Florida-based pastor, has been struggling to keep her job and family.
Her decision raises the expectation of round of departures from the White House going into the New Year
The White House has said that deputy national security adviser Dina Powell will leave her position early next year.
So far, at least 14 people have left Trump's government. Omarosa was the director of African-American outreach in Trump's campaign.