Man cries to be deported back to Nigeria after 5 years in Germany [VIDEO]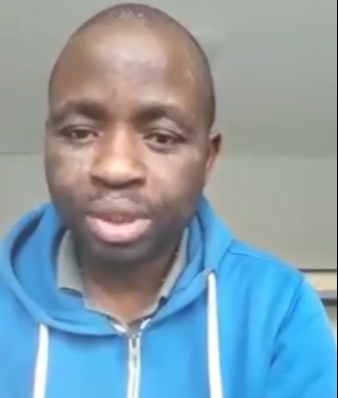 Elijah Amusan, a middle-aged Nigerian man who has been residing in Italy and then moved to Germany over a period of five years, has cried out for help to return back to Nigeria.
The man who spoke in Yoruba language, said he arrived in Italy in 2016 and had tried severally to get his papers to legally reside there but wasn't successful. According to Elijah, he later moved to Germany where he currently is, and desires to return home.
"My name is Elijah Amusan. I came to Italy in 2016. I tried getting my documents since 2016 to no avail. I tried getting a lawyer as well to help me get my document, I couldn't obtain the document.
I spent four years without a job or receiving any pocket money. I have come to beg everyone in Africa and in Nigeria to please rescue me so I can come back to Nigeria.
I beg you in God's name to please help me to return back to Nigeria"
Watch his video below:
Based on TopNaija'ss findings, life in Germany is said to be pretty good and cool for some Nigerians but not for many. According to some, you will probably do good and live happily in Germany only if you have the cultural awareness and you are ready to fit yourself into the system, this is where many Nigerians including other immigrants have problems.
DOWNLOAD TOPNAIJA NEWS APP
Share your story with us: Whatsapp:
+2349032253648
|
Telegram
|
Promote Your Music
Enjoy Complete Primary & Secondary Education Online CLICK HERE!