Nigerian lady laments as she returns from party to find her car and house razed by fire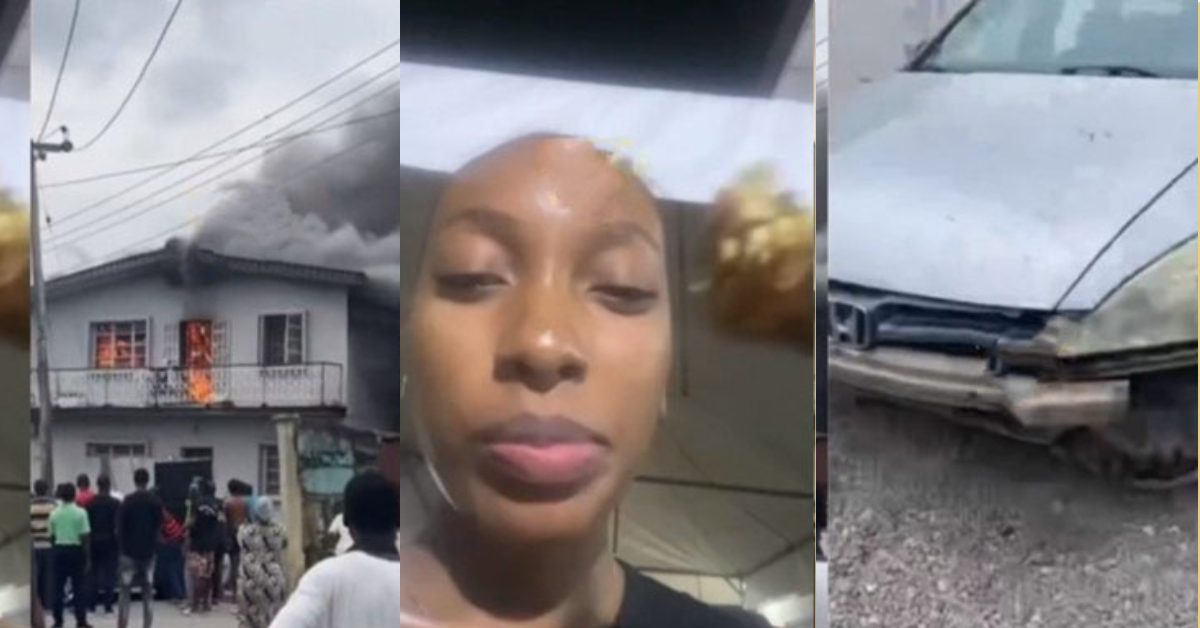 A tragic event happened to a Nigerian lady amidst the Sallah celebration as her properties were all set ablaze as she was out for the celebration.
Sharing a video of how it all happened, the lady revealed how her supposed happy day turned sore when she returned home to a tragic incident on Sallah Day.
She went out to a social event during the Sallah celebration and shared a video of her in the spirit of the celebration.
However, upon her arrival at home, she found people gathered as they watch a building that happened to be her house gutted with flames.
The young lady captured the moment she returned home to see her family home up in flames. She showed the remains of her house and car which had been burnt to ashes.
Watch the video below;