Nigeria announces the introduction of biometric visa to stop unwanted visitors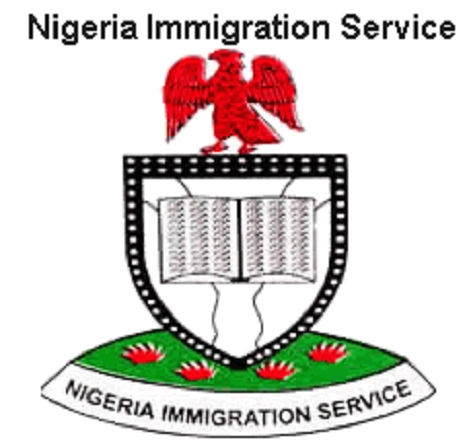 Nigeria has started issuing biometric visa which is designed to effectively block many people who would not need to enter the country. The introduction of biometric visa, which is the first in Africa, was announced by the Permanent Secretary in the Ministry of Interior, Mr. Abubakar Magaji, at the 2017 End-of-Year Dinner and Award Night of the Nigeria Immigration Service (NIS) in Abuja on Monday.
Mr. Magaji represented the Minister of Interior, Lt.-Gen. Abdulrahman Dambazau (rtd), at the occasion. He said "You have made us proud because at this moment, Nigeria is the only country in Africa that is issuing biometric visa. "It started this year, but we have already launched it. I know the biometric visa is going to block many people that we don't want to come to Nigeria,".
Magaji assured of the continued support of the ministry, which supervises the NIS. Reeling out other achievements of the NIS, Chairperson of the event planning committee, Mrs. Edith Onyemenam, said it was one of the first federal agencies to implement the Presidential Executive Orders issued earlier in the year. She also said the introduction of online pre-approval for Visa on Arrival, contributed greatly to the country's improvement in the World Bank's ease of doing business ranking from 169th to 145th position.
While giving an address, the Comptroller-General of Immigration, Mr. Mohammed Babandede, described 2017 as a wonder year for the NIS. "We achieved a lot not because I am the best or that I can work hard. Neither was it because I am intelligent. It is because I am lucky to have a good team. "We have done the best training this year that has never been done in the history of Immigration service. "We have trained officers in every training institution. I think we will do more," Babandede said. He then congratulated the award recipients, who he said were selected through a transparent process, and urged them to do more.
The event featured music, cultural dance performances and comedy in a convivial atmosphere. Several men and officers of the agency were honoured with different awards in recognition of their exceptional qualities and outstanding service. Service chiefs and heads of paramilitary agencies, including the Nigeria Customs Service, the Nigeria Security and Civil Defence Corps, were represented at the occasion.