Newcastle to rival Real Madrid for Samuel Chukwueze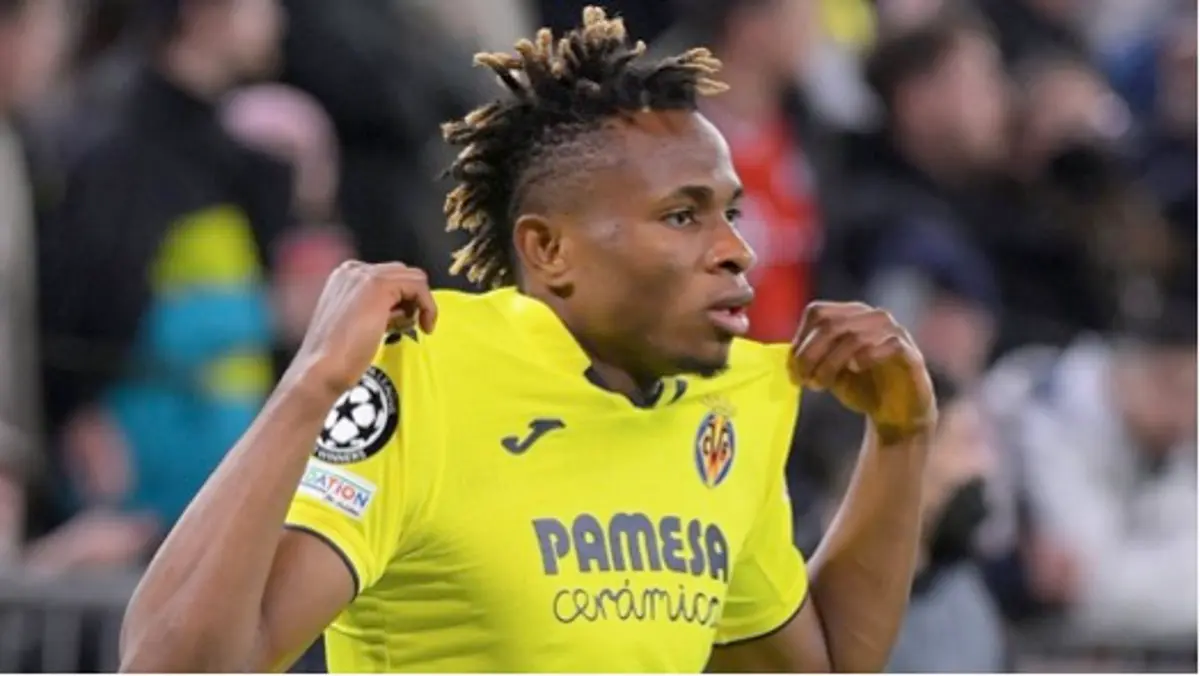 Newcastle United has reportedly joined the race to secure the services of Villarreal's talented winger, Samuel Chukwueze, as interest from Real Madrid and Aston Villa continues to grow.
Chukwueze, the Nigerian international, has been on the radar of La Liga giants Real Madrid and Premier League side Aston Villa, with both clubs expressing a keen interest in acquiring the services of the highly rated winger. However, it appears that Newcastle United is now set to challenge these contenders, as the Magpies eye a move for the pacey winger.
Relevo, a trusted source, has reported that Newcastle United sees Chukwueze as a potential replacement for their French winger, Allan Saint-Maximin, who is expected to depart the club during the upcoming summer transfer window.
The potential arrival of Chukwueze would add a new dimension to Newcastle's attacking prowess as they look to secure a place in next season's UEFA Champions League, a prospect that seems increasingly likely.
Throughout the current season, the 23-year-old Chukwueze has consistently impressed while donning the Yellow Submarine jersey. His scintillating performances have seen him amass an impressive record of 13 goals and 11 assists across 46 appearances in all competitions. With his electrifying pace, technical ability, and knack for creating and scoring goals, Chukwueze has caught the attention of numerous clubs across Europe.
Newcastle United's interest in Chukwueze reflects their ambition to bolster their squad and compete at a higher level in the Premier League. The potential acquisition of the Villarreal winger would not only inject more attacking flair into their ranks but also provide a seamless transition should Saint-Maximin's departure materialize.
The competition for Chukwueze's signature between Real Madrid, Aston Villa, and Newcastle United adds an intriguing subplot to the upcoming transfer window. With each club boasting its own unique appeal, it remains to be seen where the promising Nigerian talent will eventually ply his trade.
As the summer transfer window approaches, all eyes will be on Chukwueze as he weighs his options and contemplates the next step in his career. The possibility of a move to Newcastle United, with their promising trajectory and potential Champions League qualification, adds an exciting twist to the narrative.
Football enthusiasts worldwide eagerly await the outcome of this transfer saga, as the battle for Chukwueze's signature intensifies and the player's future takes shape.