Ned Nwoko comes for Peter Obi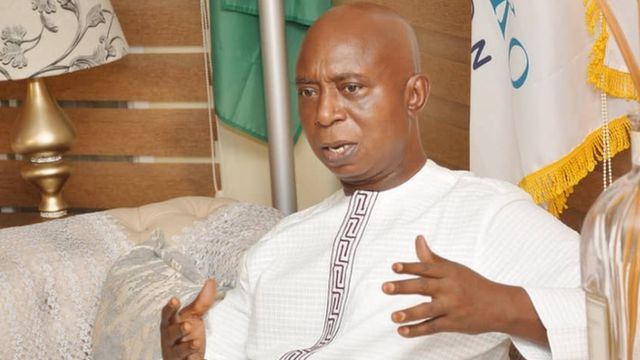 It seems like right now, Labor Party presidential candidate, Peter Obi is the sacrificial lamb for critics, especially from those of the South East/South Southern region of the country.
The latest in the line of critics is Chief Ned Nwoko.
Ned Nwoko, a Nigerian lawyer, politician and philanthropist, has slated Peter Obi's decision to become Nigeria's president, alleging he does not have the necessary structure to rule Nigeria.
Speaking In an exclusive interview with the BBC, Ned Nwoko acknowledged Peter Obi as a good man who has youths and people campaigning for him in the last few months, but slates the Labour Party as not having the required structure to rule Nigeria.
He revealed Peter Obi should not have left the People Democratic Party and still wishes Peter Obi could come back to the party.
Ned Nwoko said the population of Nigeria is on the rise and the Labour Party cannot handle the issues of the country.
The philanthropist praised his party for making their primary election an open one. He also praised its Presidential candidate, Atiku Abubakar as one of the most experienced men to rule Nigeria.
Finally, he urged Nigerians not to let tribes or religion influence their vote in the upcoming elections.