NDPHC director, Ife Oyedele to battle Akeredolu in Ondo guber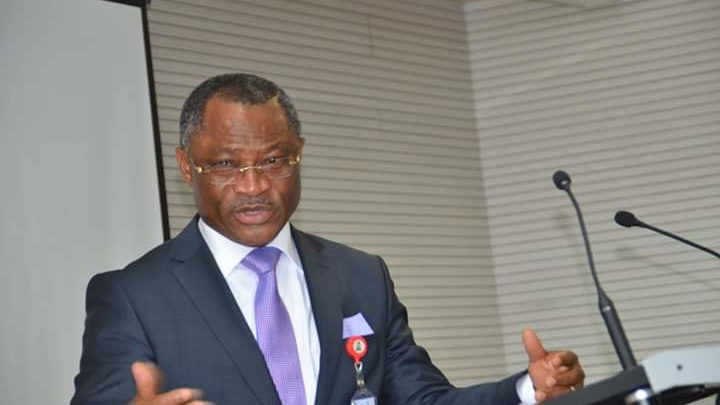 An electrical engineer and political associate of President Muhammadu Buhari, Ife Oyedele will battle Rotimi Akeredolu for the governorship ticket of the All Progressives Congress (APC) next year, TOPNAIJA.NG reports.
Oydele, who was appointed executive director of engineering and technical services at the Niger Delta Power Holding Company Limited (NDPHC) by Buhari in 2016, will be the favoured candidate of the party at the national level, according to insiders.
Akeredolu, the incumbent, has been having a running battle with the APC leadership in recent times, leading to his suspension from the party by the national working committee.
Buhari also lost Ondo state to the Peoples Democratic Party (PDP) in the 2019 presidential election, further fuelling discontent against Akeredolu within the party hierarchy.
Oyedele was initially favoured to be the minister from Ondo in 2015, but Bisi Akande, the former protem chairman of APC, preferred Omoleye Daramola, a professor, who was made minster of state for Niger Delta affairs.
Oyedele may be appointed minister in Buhari's next cabinet as part of preparations to ease him back into politics, sources revealed.
He was a member of the board of trustees of the Congress for Progressive Change (CPC), the party Buhari formed ahead of the 2011 general election. CPC later merged with other parties to form APC in 2013.
In the book, 'The All Progressive Congress: The Making of the Change Agents', Okoi Obono-Obla, the author, said Oyedele was the brain behind the APC logo.
Oyedele was born on October 8, 1958, in Okitipupa, Ondo state. He graduated from University of Lagos in 1982 with a BSc in electrical engineering.
In 1992, he set up Matcom Limited.
Pass WAEC, NECO, JAMB like a boss - Practise for FREE on ExamblyApp!
Join Us On Telegram
|
Promote Your Music