Native doctor uncovers charm buried in school after students complained of 'spirit'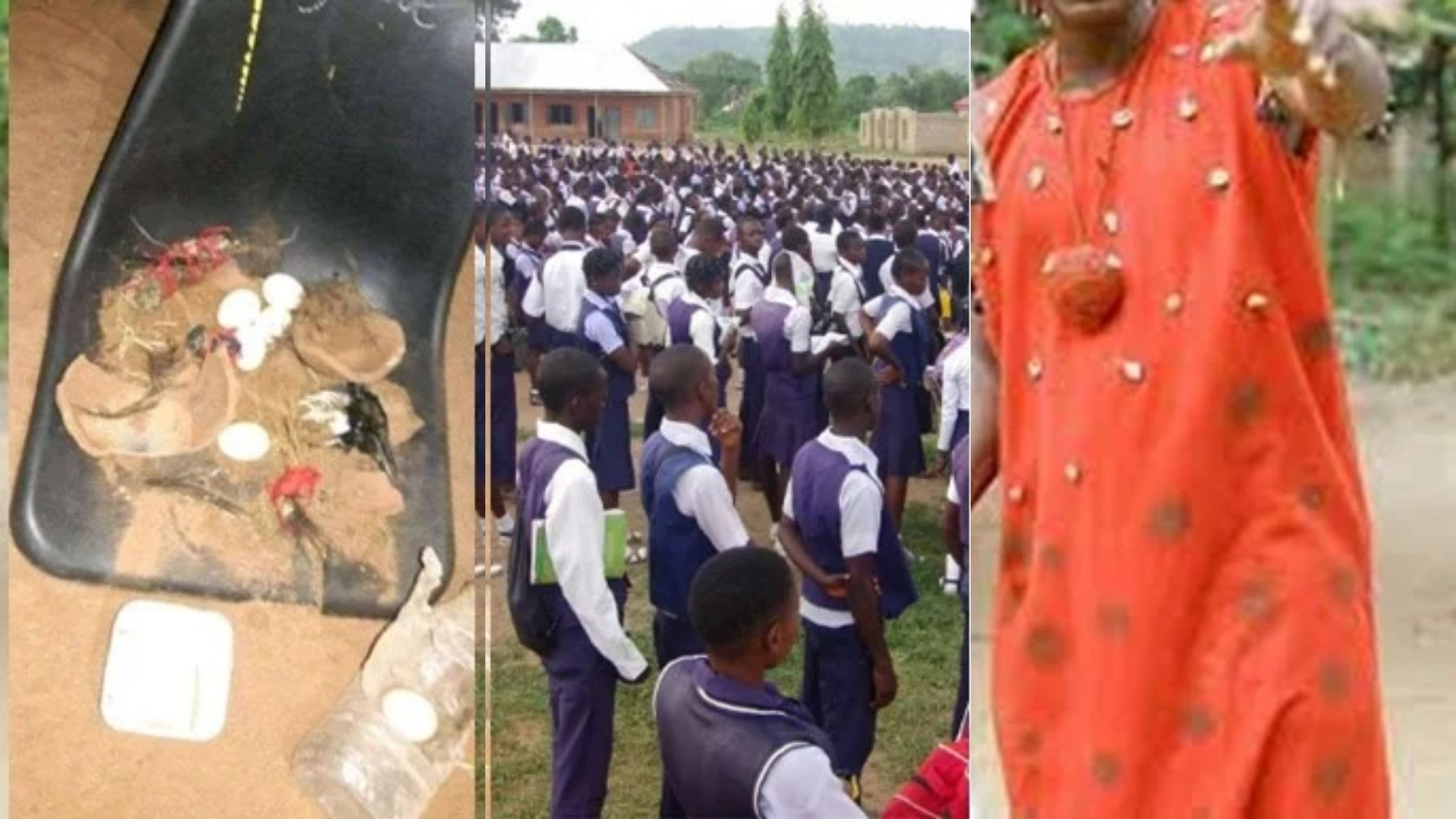 A Native Doctor recently visited Phalakgoro High School in Khureng, Zebediela, Limpopo, South Africa, in response to complaints from students of strange occurrences at night.
The students claimed that they frequently see an old man, believed to be a spirit, calling out to them.
According to the students, the old man positions himself inside the restroom and calls out their names. When the children attempt to respond, they pass out.
The school authorities were informed of the situation, and they invited the traditionalist to investigate.
The Native Doctor performed some cleansing incantations and discovered various items buried somewhere in the school compound.
These included a hand holding a pen, which was later excavated, the head of a dead chicken, eggs, and a calabash.
However, some South Africans have expressed skepticism about the authenticity of the traditionalist's findings.
Despite this doubt, the traditionalist's visit appears to have alleviated the fears of the students at Phalakgoro High School, who can now sleep soundly knowing that the spirit has been addressed.
See some of the reactions below;
@KLouw15; Sangomas and lies, yerrrr, Eggs nice and fresh after being buried underground, chicken head looks like it was buried earlier in the day or quickly placed there.
@MakhZep49775144; I can tell you, the traditional healer buried this and later claimed to have snuiffed them out
@Brusca101; This is simple to justify, call other three Sangoma from different provinces, and they must just identify where the other Sangoma has find those stuff, you will see this thing of Sangoma is just a scam. There's nothing real about Sangoma and inyangas. Niks.