Muslims unexpectedly get a Wet Sallah in Lagos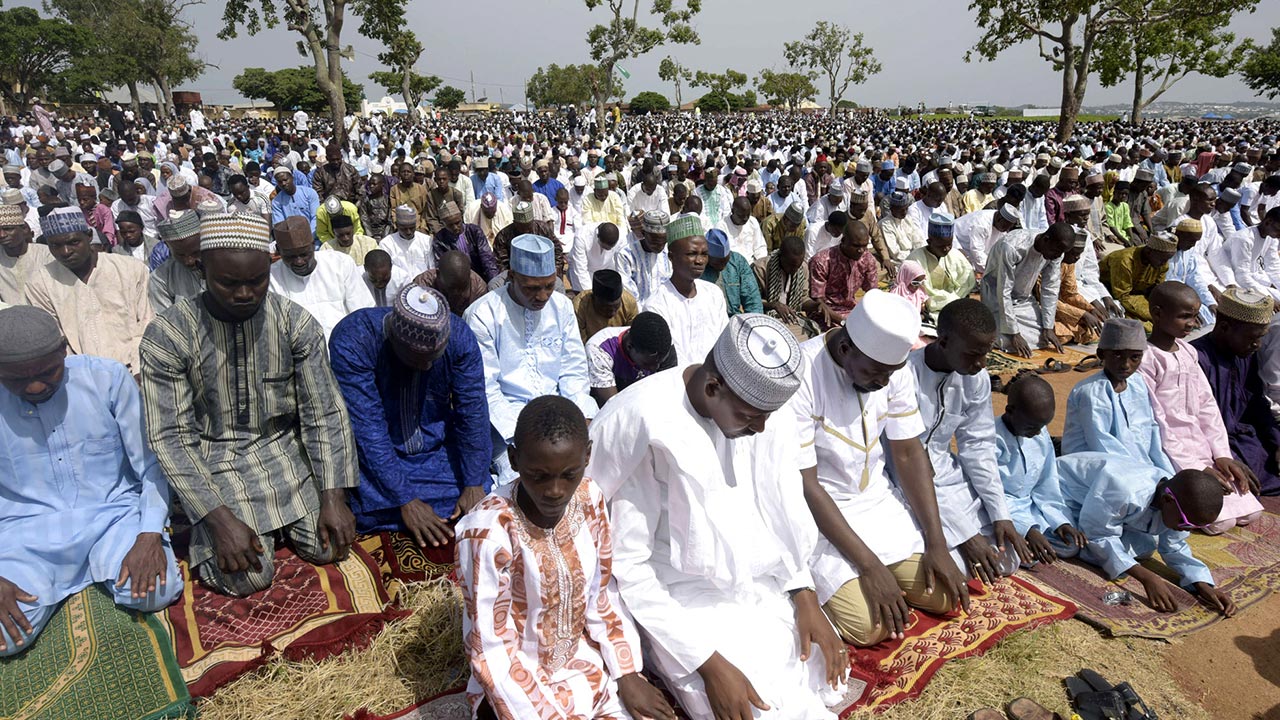 Wet Sallah greets Muslims in Lagos.
The Eid el Kabir prayers according to Islamic rites are to be performed in an open space, mimicking the Hajj pilgrims in Mecca.
Although Lagos Muslims got rather a wet one as they had to be confined to a closed space to avoid the heavy downpour that stormed many parts of the city.
The areas that were affected were the Egbeda, Iyana Ipaja, Ikeja, Bariga, Maryland and Mushin areas with a few others in the event that disrupted the Eid el Adha prayers.
It was a Saturday morning and a Sallah day when every Muslim was expected to gather on an open field and in public eye to engage in the prayers, but it went quite the reverse as Muslims had to return to enclosed Mosques to engage in the prayers.
According to residents of the town, the heavy downpour appeared to be a deliberate one as it came in way before Muslims could prepare for the prayers which was at about 5:30 a.m. before ending at noon.
According to those who witnessed the wet Sallah, they had this to say:
"Today was a wet day for those of us living in Lagos. In my area, the rain started in the early hours of Saturday and lasted till 12pm. This affected our Sallah prayers.
"We would ordinarily observe prayers at eid ground but we were forced to use the Mosque today."