Mr. Macaroni calls out Atiku Abubakar over deleted posts condemning killing of student in Sokoto state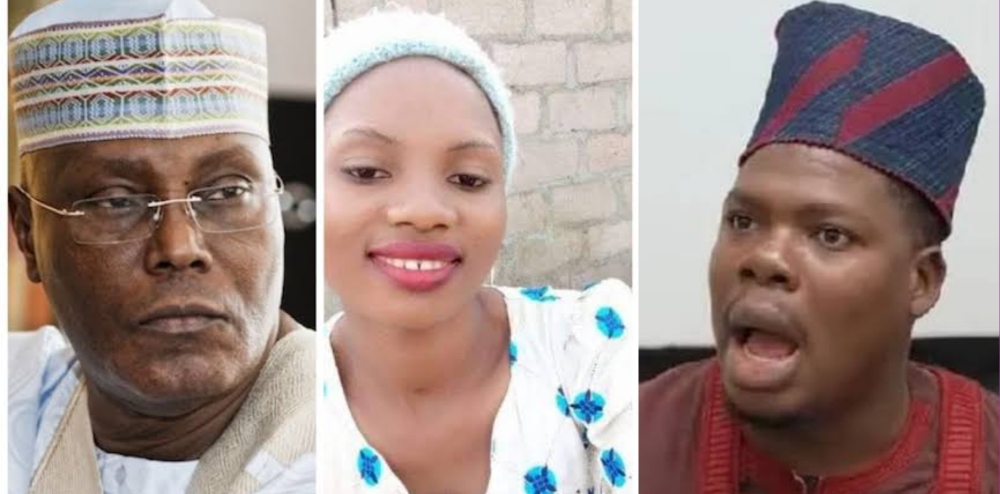 Famous Comedian Mr. Macaroni has exert displeasure over the action taken by Atiku Abubakar after deleting posts condemning Deborah Samuel's death.
PDP 2023 presidential aspirant, Atiku Abubakar has been on Nigerians' radial after he denied claims of condemning the killing of Christian student, Deborah Samuel, who was accused of blasphemy and insulting Mohammed in Sokoto State.
"There can not be a justification for such gruesome murder. Deborah Yakubu was murdered, and all those behind her death must be brought to justice. My condolences to her family and friends," Atiku wrote on Facebook and Twitter.
Atiku's social media posts were deleted shortly after fanatics threatened not to vote for him and support him in his 2023 presidential ambition.
The Adamawa-born politician and Presidential aspirant, Atiku Abubakar however clarified that the initial post about him condemning the killing of Deborah in Sokoto State wasn't authorized by him.
Mr. Macaroni reacted to Atiku's statement, stated that Atiku's action shows politicians don't care about the people, rather they only play to the gallery to secure votes.

His tweet reads;

Atiku deleting the tweet condemning the gruesome murder of Deborah shows what we have been preaching this whole election season. Politicians don't care for the people. They only play to the gallery when seeking for our votes. The people must see beyond these gimmicks…