Most dramatic final matchday moments in the Premier League era
Premier League final matchday moments always carries the drama in every season since its inception. Whether the Aguerooo moment or the last day quest for premier league survival, the premier league's final matchday holds with it the emotion and drama for English football fans.
So what are the dramatic moments from Premier League matchdays that has wowed audiences and gone to be well talked about in fans' hearts and in the media?
2018/19 season: Liverpool- Manchester City chase for the title
A title chase is something no one can rival Manchester City for in the current era of premier league football, and if any team should know well about it, it is Liverpool.
However, the last day of the 2018/19 premier league season brought a little bit of hope in the Reds' hearts after securing an early lead against Wolves via Sadio Mane to climb to the top of the league table.
Elsewhere on the road was Manchester City who were taking on Brighton, and were down by a goal, with a desperate need for a win. The Cityzens ultimately came through to secure a 4-1 victory to clinch top spot and steal the title away from Liverpool despite Liverpool seeing off Wolves 2-0 at Anfield.
2021/22 Season: Liverpool/Manchester City again for the League
Despite falling short to City in the 2018/19 run off, you would think Liverpool had learnt a lesson on how to win the premier league off Manchester City, however, as anti-climatic as that season went for Liverpool, they still fell to the same mistakes made in the 2018/19 season, losing by a point.
The drama however, was brought on the final matchday of the season when former Liverpool captain managed Aston Villa to a final day face off against Manchester City that could win the league title for his beloved club.
Aston Villa staged themselves to an early lead through Ollie Watkins and again, former Liverpool player, Philippe Coutinho to inspire fairytale narratives of Liverpool being gifted a chance to win a second premier league title under Jurgen Klopp.
But that was never to be the case as Liverpool themselves went down by a goal to Wolves in the first half, only equalizing before the break to keep things level before halftime. When the Reds eventually got the winner via Mohamed Salah in the 87th minute, it was rather too late for Liverpool. Manchester City had scored 3 goals in 5 minutes to win the premier league title.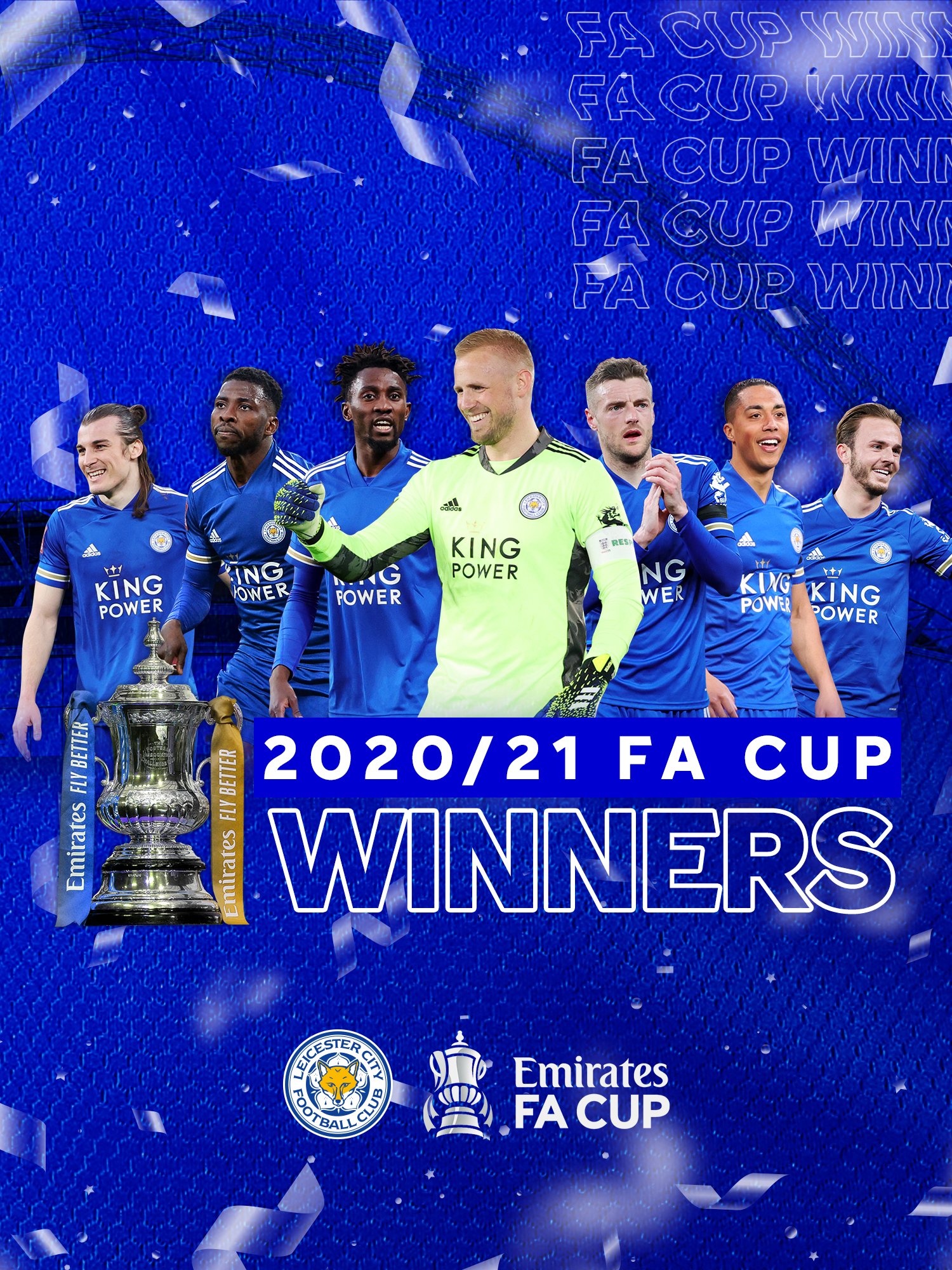 2020/21 Season: Leicester City almost beats Chelsea to top 4
Aside the chase for the league title, there were other cases of relegation drama, Champions League drama at different spots in the premier league table that had created its own drama in final match days of the season.
For instance, the 2020/21 season, Chelsea manager Thomas Tuchel was almost restless when Chelsea took on Aston Villa and stood on the verge of defeat.
The West London side didn't come out of the fixture with a win neither a draw from the game as Villa gave them a shock 2-1 defeat. However, Leicester City were unable to capitalize on the opportunity to secure a top 4 finish ahead of Chelsea as they too fell to a defeat to Tottenham Hotspur despite playing an exciting game.
Title: Dramatic Premier League Final Day Sees Relegation Battles and Heartbreak
Subtitle: Wigan secures survival, West Ham's legal dispute, Tottenham's illness misery, and more
In a thrilling climax to the Premier League season, the final day witnessed nail-biting relegation battles and heartbreak for several teams vying to secure their top-flight status. Here, we recap the memorable moments that unfolded on that dramatic day.
2010-11: Wigan Pulls Clear as Blackpool and Birmingham Suffer Relegation
With the league title already clinched by Manchester United and the Champions League spots settled, the focus shifted to the intense battle at the bottom of the table. A mere point separated 19th-placed Wigan from Blackburn in 15th, with Blackpool, Birmingham, and Wolves also under threat of relegation alongside bottom side West Ham.
Wigan and Blackpool began the day in the relegation zone, but Wigan managed to secure their survival with a crucial 1-0 victory over Stoke. In a cruel twist of fate, Birmingham City, despite their recent Carling Cup triumph, were the ones to face the drop after suffering a heartbreaking 2-1 defeat to Tottenham, with Roman Pavlyuchenko scoring a dramatic 93rd-minute winner. Blackpool's hopes of survival were also dashed as they fell 4-2 to Manchester United.
2006-07: Tevez Saves West Ham as Sheffield United Face Relegation
Amidst the controversy surrounding the third-party ownership of Carlos Tevez and Javier Mascherano, West Ham found themselves battling to avoid relegation on the final day of the season. Starting the day in 17th place, three points clear of the drop zone, West Ham faced a daunting trip to face newly crowned champions Manchester United.
In a twist of fate, it was Tevez who emerged as the hero, scoring the solitary goal that secured West Ham's top-flight status. Instead, it was Sheffield United who suffered relegation, as their relegation rivals Wigan Athletic secured a vital 2-1 victory at Bramall Lane. The aftermath of this dramatic day led to a protracted legal dispute between West Ham and Sheffield United, ultimately resulting in a £20 million compensation payment by West Ham.
2005-06: Tottenham's Illness Misery as Arsenal Snatch Champions League Spot
Spurs will always be spurs but a solace from 2005-06 would be that they had their revenge in the 2021/22 season against Arsenal.
The battle for Champions League qualification added an extra layer of intensity to the final day of the 2005-06 season. Both Arsenal and Tottenham were in contention for the coveted fourth spot, with Tottenham requiring a victory over West Ham to secure their place at the expense of their North London rivals.
However, a bizarre twist unfolded as a number of Tottenham players fell ill overnight, initially believed to be due to a lasagne consumed at their team hotel.
Despite requests for the match to be postponed, the game went ahead, and a depleted Tottenham side suffered a 2-1 defeat to West Ham, narrowly missing out on Champions League football. Meanwhile, Arsenal secured their end of the bargain with a 4-2 victory over Wigan, sealing their place in Europe's premier club competition.
1999-2000: Bradford Stuns Liverpool, Wimbledon Relegated
In a remarkable turn of events, Bradford City defied the odds on the final day of their debut Premier League season. Facing the mighty Liverpool, who were vying for a Champions League spot, Bradford triumphed with a resolute performance, ensuring their survival and sparking jubilant scenes of celebration among their ecstatic home fans.
However, their victory spelled disaster for Wimbledon, who were relegated after 14 years in the top flight. The result sealed their fate and condemned them to Championship football.
1995-96: Manchester City's Last-Minute Relegation Heartbreak
Manchester City were not the top side we have come to know them to be recently, in fact, just like Newcastle and the likes of Bournemouth, they were often fighting against relegation from the premier league.
The final day of the 1995-96 season proved to be a day of heartbreak for Manchester City. In a bid to secure their top-flight status, City needed a better result than either Southampton or Coventry, their fellow relegation-threatened rivals.
With City drawing 2-2 against Liverpool, manager Alan Ball believed they were on course for safety after hearing that Coventry was losing to Leeds. Thinking they only needed a draw, City resorted to running down the clock by playing the ball into the corner. However, unknown to Ball, the information was false.
Niall Quinn, who had been substituted, received updates on other results and hurriedly informed his teammates that they needed a win. Sadly, City failed to find another goal, and their draw proved insufficient to avoid relegation.
1993-94: Everton's Miraculous Escape, Sheffield United Relegated
The 1993-94 season brought an exhilarating finale to the Premier League as Everton fought to avoid relegation. Starting the day in 20th place, Everton faced an uphill battle, trailing a point behind safety. Facing sixth-placed Wimbledon at Goodison Park, Everton found themselves 2-0 down after just 20 minutes.
However, a spirited comeback ensued, with Graham Stuart converting a penalty and Barry Horne delivering a superb strike to level the game. The home fans were sent into raptures when Stuart netted his second and Everton's third goal nine minutes from time.
Everton's survival, though, was not confirmed until the results from elsewhere were in, with Southampton and Ipswich securing draws to ensure their own safety. Sheffield United suffered the heartbreak of relegation, falling victim to a last-minute goal at Chelsea.
As the curtains closed on another exhilarating Premier League season, the final day's drama will forever be etched in the memories of fans and players alike. Relegation battles, last-minute winners, bitter disappointments, and miraculous escapes all combined to create a captivating spectacle that encapsulated the essence of football's unpredictable nature.
1994/95: Manchester United lose the league to Blackburn Rovers
In a captivating conclusion to the 1994-95 Premier League season, Blackburn Rovers made history by clinching their first league title in 81 years, despite suffering a defeat against Liverpool on the final day. Let's delve into the remarkable story of Blackburn's triumph against all odds.
Heading into the last matchday, Blackburn held a slender two-point lead over their title rivals, Manchester United. The Red Devils were well aware that they needed a victory against West Ham to stand a chance of snatching the crown if Blackburn faltered.
At the iconic Anfield stadium, the title-chasing Blackburn side took the lead, fueling the hopes of their passionate supporters. However, their joy was short-lived as Liverpool's Jamie Redknapp stunned them with a sensational free-kick in the 90th minute, securing a 2-1 win for the Reds.
Despite the disappointment of defeat, Blackburn's fate was still in their hands, as they anxiously awaited the result of Manchester United's match against West Ham at Upton Park.
In a tense encounter, Manchester United's hopes of claiming the title were dealt a severe blow. Although the Red Devils managed to secure a 1-1 draw, it proved insufficient to overtake Blackburn due to their superior goal difference. The final whistle at Upton Park signaled the end of Manchester United's title challenge and ignited wild celebrations in the heart of Lancashire.
Blackburn Rovers, led by the astute managerial guidance of Kenny Dalglish, etched their name in football history, defying the odds and prevailing as champions of the Premier League. The triumph marked a remarkable turnaround for the club, who had been plying their trade in the second tier just four years prior.
The jubilation at Ewood Park was unparalleled, as fans flooded the streets to revel in the long-awaited success. The title triumph showcased the resilience and determination of a team that had overcome numerous challenges throughout the season.
Blackburn Rovers' achievement resonated far beyond their immediate circle of supporters, serving as an inspiration to clubs of all sizes, reaffirming the essence of the beautiful game. The remarkable feat achieved by Blackburn would be remembered as one of the greatest underdog stories in English football.
As the curtains fell on the 1994-95 Premier League season, Blackburn Rovers stood tall as deserving champions, their league success a testament to the unwavering spirit and belief that anything is possible in the world of football.