Moment Senator removed face mask to sneeze during plenary [VIDEO]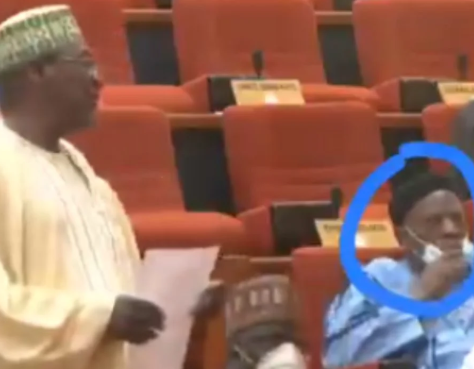 The Chairman, Senate Committee on Agriculture, Senator Abdullahi Adamu, seemed to have lost knowledge of how to use a nose mask as he was caught on camera removing his face mask to sneeze during plenary yesterday March 24th.
The senator representing Nasarawa West Senatorial District who removed his mask as the involuntary action happened, quickly put the mask on immediately after noticing the reaction from other senators .
Some senators adjusted their face masks properly, while others burst into laughter prompting the Senate Leader, Yahaya Abdullahi, who was addressing the chamber to halt his speech a few times.
Download TopNaija App free
|
Join Us On Telegram
|
Promote Your Music