Moment lady caught her boyfriend in bed with her mother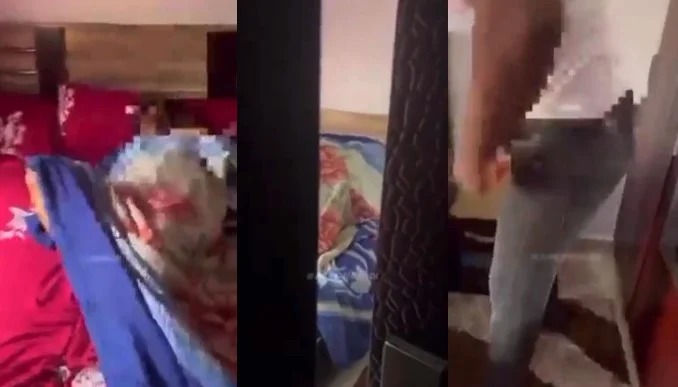 A Nigerian woman captured her lover and her mother having a good time in the bedroom, leaving her distraught.
She could be heard weeping while peering through a tiny gap in the door in a video she captured.
She eventually entered the room and confronted the two of them, but her mother warned her to stop filming.
She felt deceived since her mother had told her to leave the guy, but she ended up sleeping with him.
When the girl caught them red-handed, the boyfriend instantly began dressing, and he attempted to excuse himself by claiming that they had previously broken up.
The broken-hearted child said that she would expose the video to her father and his family, as well as her mother's family.
The young guy rushed at her, threatening to knock her up if she didn't leave, but she kept on accosting them and releasing her rage.
See the video below:
What will you do if you find yourself in a situation like this? pic.twitter.com/SuOY51Rhon

— Naija (@Naija_PR) March 7, 2023