Miyetti Allah, Hausa community support herders' registration in Ekiti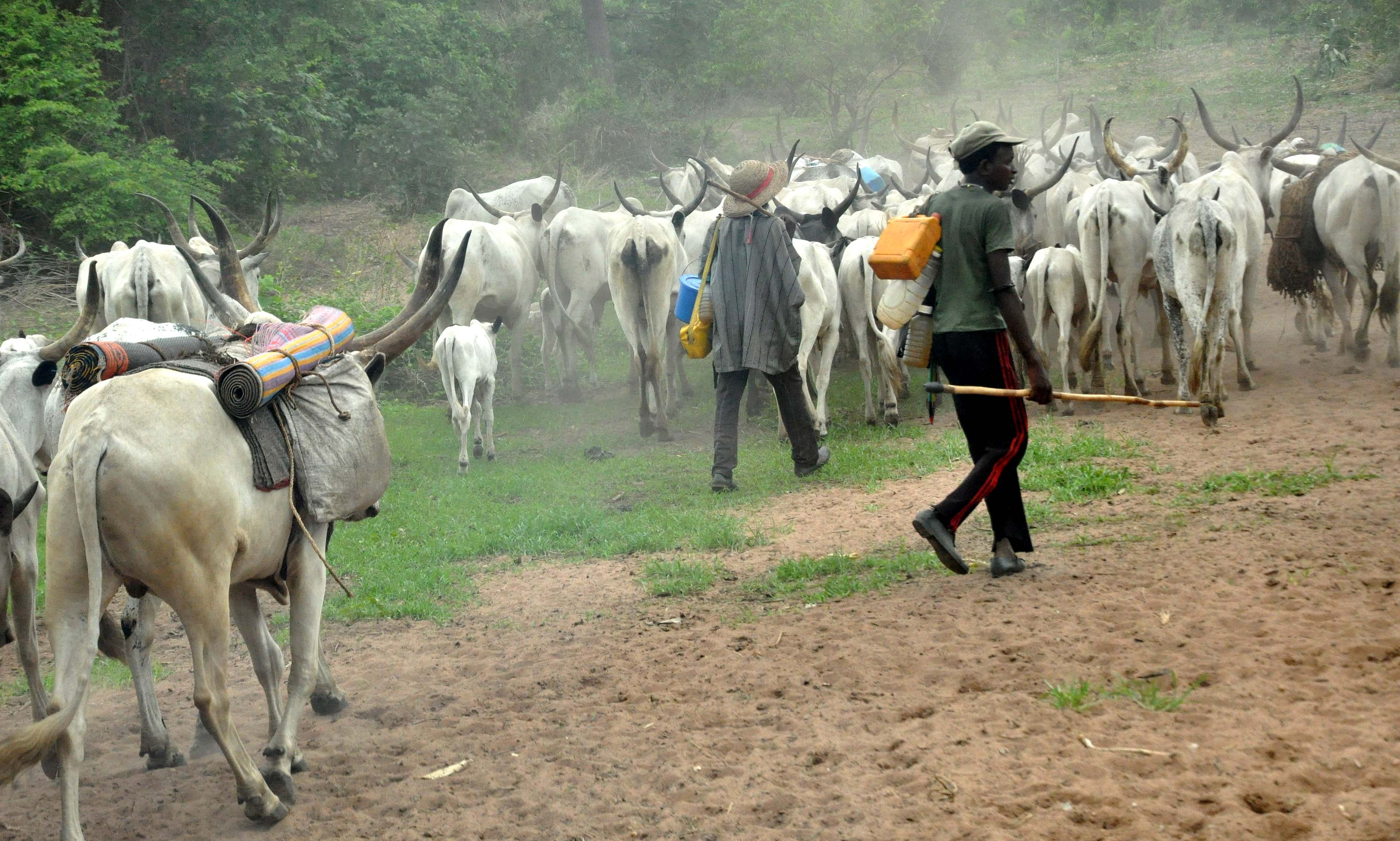 On Thursday, the Miyetti Allah Cattle Breeders Association of Nigeria and the Hausa community in Ekiti State completely threw their weight behind the state government's plan to register herdsmen in the state.
The registration would ensure easy identification of the herdsmen and enable the identification of those with criminal tendencies.
The MACBAN state Chairman, Alhaji Adamu Abashe, and the Head of the Hausa Community in Ekiti State, Alhaji Adamu Liman, spoke in Ado Ekiti during a security meeting organised by the state chapter of the Police Community Relations Committee for all ethnic groups in the state.
As part of efforts to curb the crimes being allegedly perpetrated by some herdsmen and the destruction of farmlands, the state government last month disclosed plans to begin the registration of herdsmen.
Abashe said, "I have ordered my people to expose any herder or group of herders found perpetrating crimes, because we want peace and we want to live in peace with the Ekiti people.
"Fulani herdsmen living in Ekiti are for peace and we will continue to live together with our hosts in peace. Our own support will always be to the government of the day for all of us to enjoy peace.
"But the government should help us by providing identity cards for all members, because the herdsmen are facing a lot of challenges in the forests regarding identification. The government must mandatorily register the Fulani herdsmen living in Ekiti.
"The bio-data must be done through our local government heads. The government must know where we live and where we do our business, and whoever perpetrates criminal activities can be traced, arrested and handed over to the police."
Liman, on his part, lamented the fact that the issue of huge ransom had made kidnapping lucrative, hence the need to take all necessary steps that could end kidnapping and other criminal activities.
He stated, "This is where I support this issue of registration as mooted by Miyetti Allah. The government, through our royal fathers, must know those who live around them, those who are in their farmsteads and what they are capable of doing. This is the best way to curb insecurity."
The PCRC Chairman in the state, Mr Sunday Makinde, said the meeting was to explore ways of resolving all security hiccups experienced in the state in recent times, adding that the challenges of herders-farmers clashes, kidnapping, banditry and rape would be tackled easily with resolute commitment of all stakeholders.
Makinde said, "It is better to take proactive action now in order to prevent a conflict that may possibly engulf a whole sub-region and become a humanitarian crisis in the world. All hands must be on the deck to address all forms of security challenges in Nigeria as they are happening now".