Messi treated like a 'Criminal' in France — ex-Uruguayan striker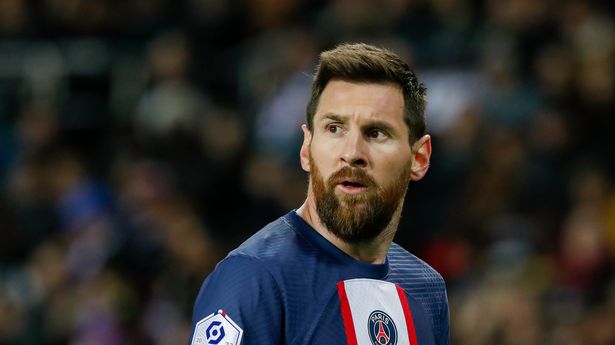 Sebastian Abreu, former Uruguay forward, has expressed his dismay at the treatment Lionel Messi has received from Paris Saint-Germain (PSG) fans, describing it as "crazy" and likening it to treating the Argentine superstar like a criminal.
Abreu's comments come as Messi has faced criticism and failed to meet the expectations of PSG supporters since his transfer from Barcelona to the French club in 2021.
The seven-time Ballon d'Or winner has recently been subjected to boos from PSG fans, prompting Abreu to voice his opinion on the matter.
In an interview with MDZ, Abreu expressed his desire for Messi to leave the French Ligue 1 champions when his contract expires at the end of the season.
"I would love for Messi to end his career in Barcelona. It has to end with a happy ending. It has to end in a big way. It is the place he deserves, and football deserves," Abreu stated.
Abreu went on to criticize the treatment Messi has endured in France, describing it as unfathomable considering his status as one of the greatest players in the world. The former Uruguay international expressed his disappointment at the missed opportunity for PSG fans to fully appreciate and enjoy having the best player in the world as part of their team.
"It is crazy that Messi is treated the way he is treated in France, as if he were a criminal. The truth is that I want his contract to end as soon as possible," Abreu added.
Messi's move to PSG was highly anticipated, with fans and pundits alike eager to witness the Argentine maestro showcase his exceptional talents in a new environment. However, his time in Paris has not been without its challenges, both on and off the pitch.
As the conclusion of Messi's contract with PSG approaches, speculation about his future intensifies. Abreu's comments echo the sentiment of many who believe that Messi should return to Barcelona, the club where he achieved immense success and forged a legendary career. Nevertheless, the final decision rests with the player himself, and the football world eagerly awaits his next move.
Meanwhile, the treatment of Messi by PSG fans raises questions about the expectations and demands placed on superstar players.
It serves as a reminder that even the most revered athletes can face scrutiny and criticism, regardless of their exceptional abilities and achievements.