Mercy Gladys Ibidapo & Ben-Jerry – Imela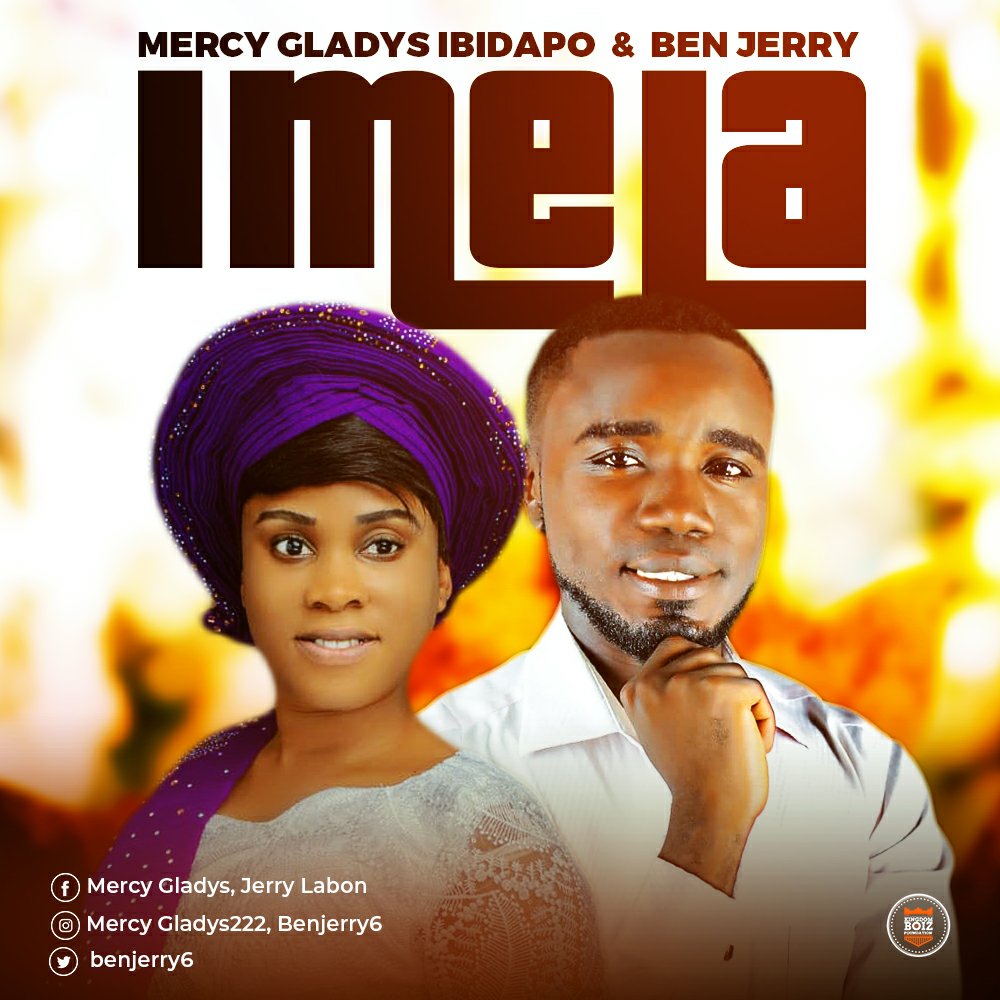 Talented Nigerian Gospel song artist, Mercy Gladys Ibidapo (Mrs)  hales from Okitipupa. Married to Pst. Ibidapo I. K. Felix and blessed with a beautiful baby girl.
A gospel singer and lover of God who is genuinely born again.
Ben-Jerry (Mr) is a Nigerian, a Mambila from Taraba State, hales from Gembu. A gospel singer, a lover of God who loves singing His presence in His presence always and genuinely born again.
"Imela" is the tittle of the song. Titled in the Igbo [a language predominantly spoken in the Eastern region of Nigeria], "Imela" translates to mean "Thank You" in the English language.
This is a song that serves not just as an expression of the Artiste's gratitude, but a call to people of every nation, tongue, and tribe, to use every opportunity to lavish on the praise unto the Creator uncreated.
Produced by Kingdomboiz Mediahub
Mercy Gladys Ibidapo and Ben-Jerry who Released their first single (You Are God) on the 1st of January, 2021 (this year) is dropping another song from the Throne room of God`s Grace.
Download, listen share your thoughts below!!!