Mauricio Pochettino, a Fall-Guy for PSG's lapses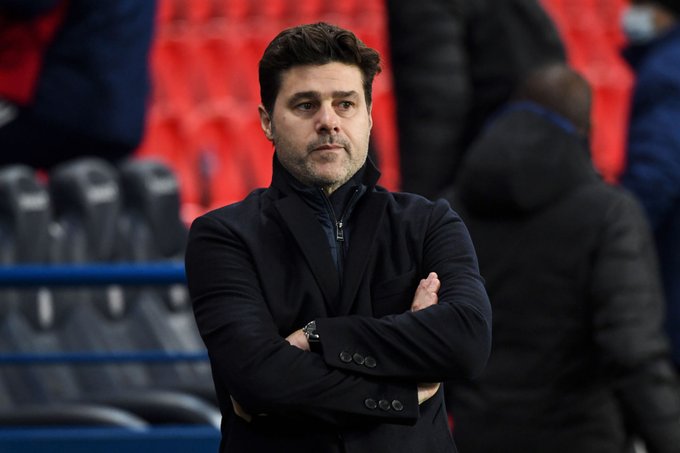 There was a point in time, prior to the end of the recently concluded season when former Tottenham boss, Mauricio Pochettino's name was mentioned in connection to almost every club looking for a manager.
The Argentine was once linked to a surprise return at North London, prior to Antonio Conte getting hired for the Spurs job. Pochettino was also linked with the Manchester United job for considerable periods of the season before the club ultimately decided to hire Dutchman, Erik ten Hag.
At some point, he was even rumored to be in contention with a move to the La liga to serve as manager for Real Madrid.
But all that seems to be years ago now, as right now, it appears no one wants to have anything to do with the Argentine anymore.
And with the reports running around, Paris Saint-Germain have already had meetings and discussions to sack the manager at any point from now and announce the new manager soon.
The reports come from respected football transfer expert, Fabrizio Romano, who on his social media pages has been giving updates on the Pochettino situation in Paris Saint Germain.
According to him, one more meeting is needed for PSG to make an official decision on Pochettino's fate at the club.
"Paris Saint-Germain are oriented to sacking Mauricio Pochettino in the coming days. One more meeting is needed to make an official decision – it will take place once Nasser Al Khelaifi's back. Leonardo's departure will be announced very soon, with Campos set to join PSG." The Italian wrote.
To see the Paris club being so quick to discard a manager just after 1 full season of hiring him and who months ago was highly sort after, shows the manager in their eyes of the club was nothing more than a caretaker, or perhaps in this case; on probation and ended up being the fall guy for the team's failures.
It remains to be seen who the club would bring in now, as rumors circulate on former Real Madrid boss, Zinedane Zidane, along with another twist of AS Roma manager, Jose Mourinho being looked at.
It's funny when we consider the ironic fact that Mourinho had once replaced Pochettino not long ago at Tottenham Hotspur, and as we all remember, that didn't end well.