Marry a woman after I am dead, I will haunt you—Lampard's wife warns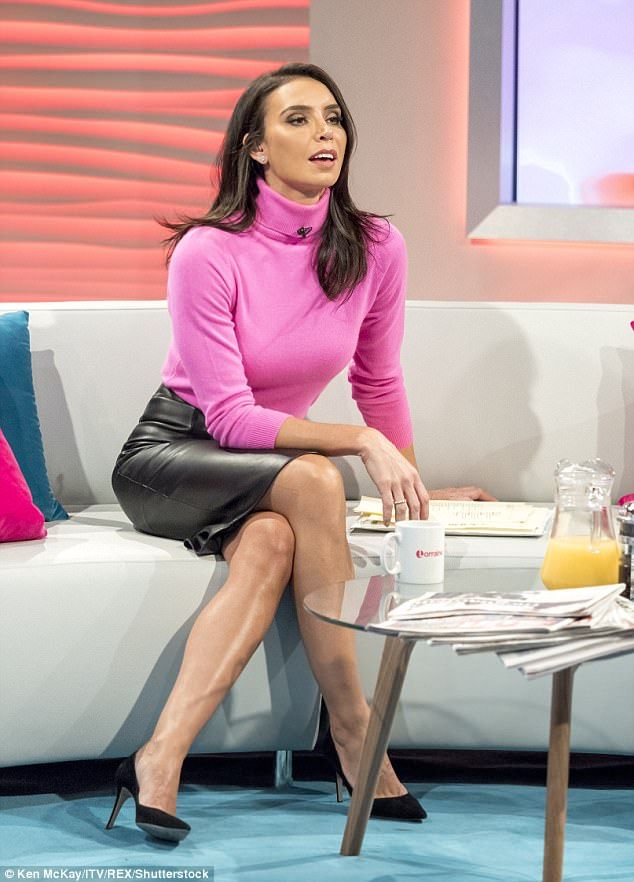 Frank Lampard's wife, Christine Lampard is quite the jealous woman as she has revealed she wouldn't want her husband moving on with another woman after her death.
The Television star, who is now 43, made the statement while appearing on Loose Women today where she gushed about still being in love with her husband of 7 years like it was the first day.
A discussion had emerged on a panel talking about how Damian Lewis was spotted spending time with American singer Alison Mosshart, 14 months after the death of his partner, Helen McRory.
And Frank Lampard's wife jumped in on the discussion saying:
"It's a real act of love to be able to say to someone, 'I want you to live your life. I want you to go and be happy.'
"I'm not sure if I could say it.
"I love them [Frank] so much, I can't begin to think what life's like without me in it," she added.
Speaking of how the two handle their long distance relationship seeing as how Lampard now has to live in Liverpool away from their West London home, Christine revealed:
"You can't just [uproot the whole family].
"Our home is [in London], certainly at the minute because Patricia has her little classes and I've got my stuff.
"We've navigated through," she said.
Christine also added that visiting the Liverpool home was quite the "lovely change of scenery" as it presented some fresh air away from London. She also talked about 'struggling' with the fact the former Chelsea legend has to be away from the family quite often, saying:
"You get used to it and it's not actually a big deal.
"We've literally nothing to be moaning about compared to some people.
"Yes, it's one less person to lend a hand, but we manage,"
Well, as long as Frank doesn't move on from her, Christine and the Everton manager sure won't have any problems and the TV host won't have to 'haunt' him.