Maroon 5 manager and Jonah Hill's brother, Jordan Feldstein dies at the age of 40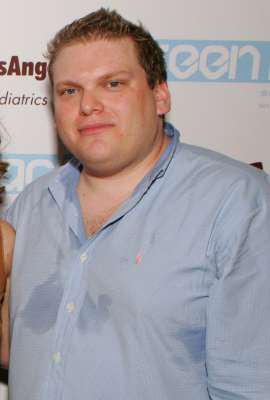 The older brother of actor Jonah Hill and longtime manager of rock band, Maroon 5, has kicked the bucket at age 40. The L.A. coroner reportedly confirmed that he died as a result of a heart attack. Jonah's full name is Jonah Hill Feldstein–just in case you were wondering why they have different last names.
Feldstein was the founder of management company Career Artist Management (CAM), which was located in Beverly Hills, CA. CAM also managed Miguel, Elle King and Robin Thicke, as well as other major acts – additionally, he assisted Maroon 5's Adam Levine in signing the "The Voice" gig with NBC.
Feldstein is survived by two children from a previous marriage, his brother, Jonah Hill, sister and parents.
He was married also married to Clint Eastwood's daughter, Francesca Eastwood in 2013, but the marriage was later annulled.
The family released a statement following his death:
"Unfortunately, last night Jordan called 911 for shortness of breath, when paramedics arrived it was determined he went into full cardiac arrest and passed away shortly thereafter".
"In lieu of food and flowers, the family will announce a charity in the coming weeks where memorial donations can be made in Jordan's name."
They also asked the public for privacy during "this difficult and unexpected time".