Manchester United fans tear into Club over ticket pricing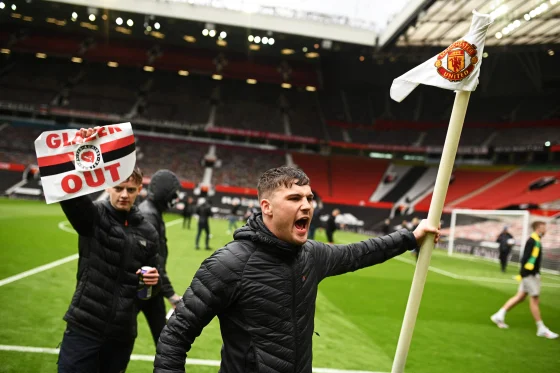 Manchester United fans have expressed their outrage after the club announced the ticket prices for their pre-season friendly against Wrexham, which is set to take place in the United States this summer. The game was announced in a viral video featuring Hollywood stars Ryan Reynolds and Rob McElhenney, who are the new owners of the Welsh team.
The match is expected to see a second-string Manchester United team take on Wrexham, who currently play in the National League.
However, Manchester United fans were quick to criticize the ticket prices, which start at $170 and go up to $250 for the most expensive seats.
Many fans were unhappy with the prices, with some calling it a "rip-off" for a friendly game. Others pointed out that the game would likely feature mostly academy and reserve players, and questioned the point of paying such high prices to watch them play.
Despite this, Manchester United's football director John Murtagh defended the club's decision to play in the game, stating that pre-season tours were a great opportunity for young academy players to gain experience in the first-team environment.
He added that the match against Wrexham was a chance for US supporters to assess the homegrown talent that was developing within the club's academy.
The ticket prices for the game are just the latest issue that Manchester United fans have had with the Glazer family, who currently own the club. Earlier this year, the owners announced a rise in ticket prices at Old Trafford for the first time in 11 years, sparking anger among supporters.
Meanwhile, Wrexham fans also expressed their disappointment at the ticket prices, with one fan stating that they were "too expensive for a friendly."
Despite this, it is likely that the game will still draw a large crowd, particularly among local fans of Manchester United. However, the controversy surrounding the ticket prices has once again highlighted the growing issue of football becoming increasingly unaffordable for many supporters.