Manchester City decimate the Wolves from Wolverhampton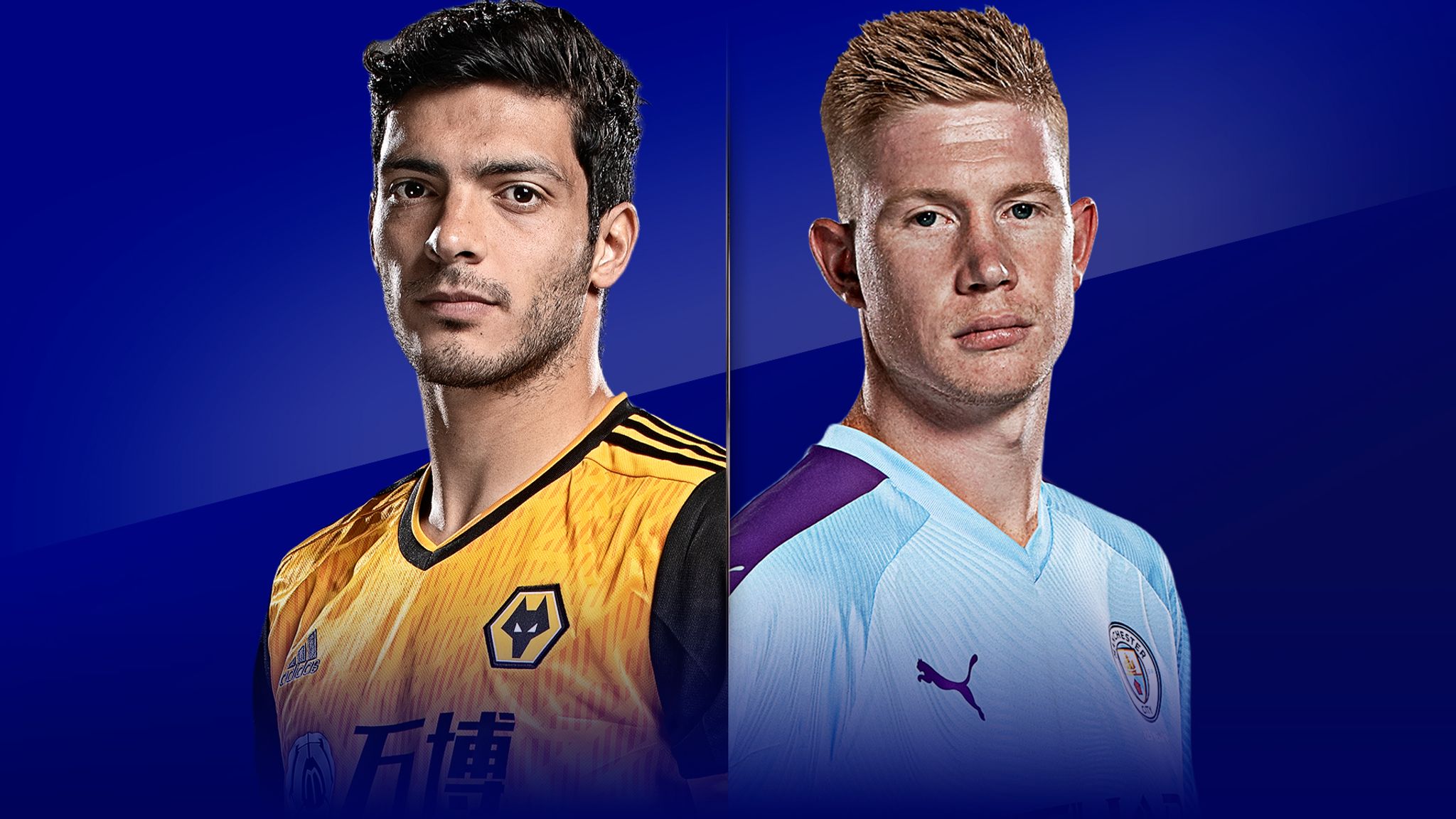 The thing with transfer of aggression is that the people left feeling the aggression are usually those who had nothing to do with the aggression in the first place. It's the subtle tale of the fixture between Wolverhampton Wanderers versus Manchester City.
It is obvious Wolves had nothing to play for towards the end of the season anymore. They aren't battling against relegation neither do they stand the chance of a top 4 finish or a chase for the title. What they had left for the season was the glory of ending the season well. How noble, you would think, but City came at them.
Manchester City, like bullies, picked on Wolves, ensuring they left behind no prisoners in their chase for the Premier League title. In packs, they attacked, De Bruyne their target man, as he came on with vengeance in his heart, striking 3 shots into the back of the net within 27 minutes before questions or names could be taken.
Wolves had come into the game expecting a normal football match, only to be told late on and upon kick off that they had walked instead into a war zone.
They had come into a war against a City nursing the pain of a Champions League exit, and boosted by the knowledge a win in the game keeps Liverpool, their title rivals at bay, they went full throttle on poor Wolves.
From the first minute of the game, City brought on the attack against Wolverhampton, slaying through their Keeper Jose Sa like it was some training session being carried out for fun. Wolves tried to hold their own but their efforts on attack were all but nullified by City's defense and Goalie, Ederson Morales with only one strike seeing the back of the Brazilian and ensuring it was nothing more than a consolation.
The battle, the vengeance, the aggression was all taken personal by De Bruyne who in a most rare moment saw his 4 attempts on goal, go straight into the back of the net to count as goal, with Raheem Sterling left to wrap the fight with a 5th on the night.
The game sees a score line for the first time against Wolves this season, to read 5-1 at the Molineux. If no one said it before, we should now; the title race is over. This was indeed a statement.