Male Student Arrested For Stabbing Friend To Death Over A Girl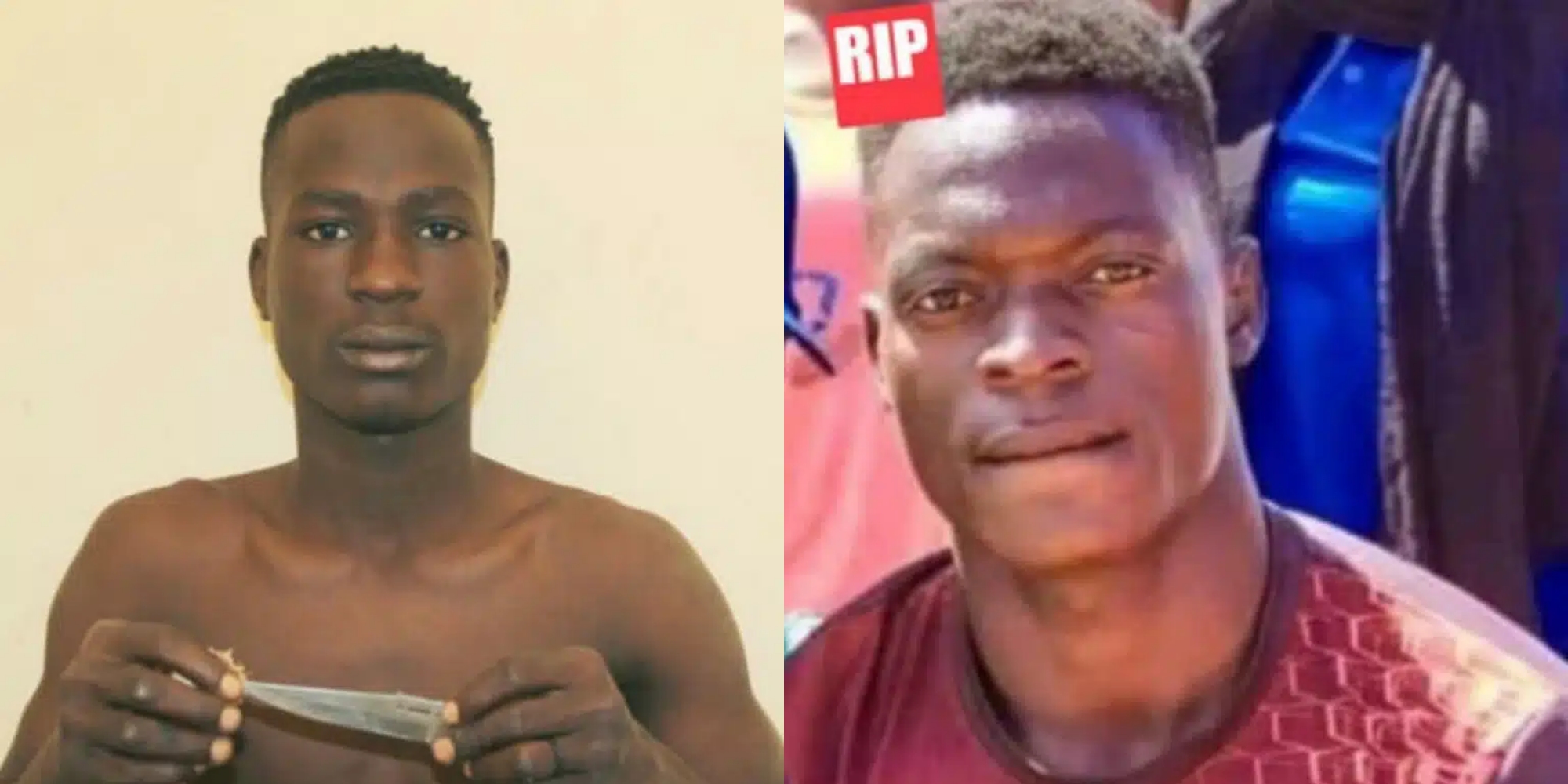 A young student has been arrested by the police for allegedly stabbing his friend to death in Bauchi State.
The 22-year-old suspect, identified as Kamaluddeen Musa happens to be a biochemistry student of Adamu Tafawa Balewa College of Education, Bauchi State.
Musa was said to have attacked and killed the victim, Usman Mani Tiffi on Monday, November 28, 2022.
According to report, both the suspect and the victim were friends and final-year students of the school.
It was said that the duo was arguing over who was the real boyfriend of a fellow female student.
The deceased was set to graduate on Friday, December 9, 2022, before he met his untimely death.
An eyewitnesses account says:
"On the fateful date, there was a heated argument between the two friends over who is the real boyfriend of a female student as the two of them are laying claim to her.
Late Usman then said that he has left the girl for him (Kamal) who warned that he should not be seen around the girl again or he will blame himself for whatever happens to him. We then told Usman to leave the area to avoid any problems.
Usman then went back to the room to take his belongings, as he was about to go out, we were all standing when Kamal came after him running, we didn't know that he was holding a knife in his hand, he just rushed and st@bbed him on the side three times. We subsequently rushed him to the hospital even where he was confirmed de@d.
Kamal was bragging that his father is a Police Sergent and nothing will happen to him. We know him to be a drug addict. In fact, he was drunk the previous night before the incident."